Then Ben opened his card from me…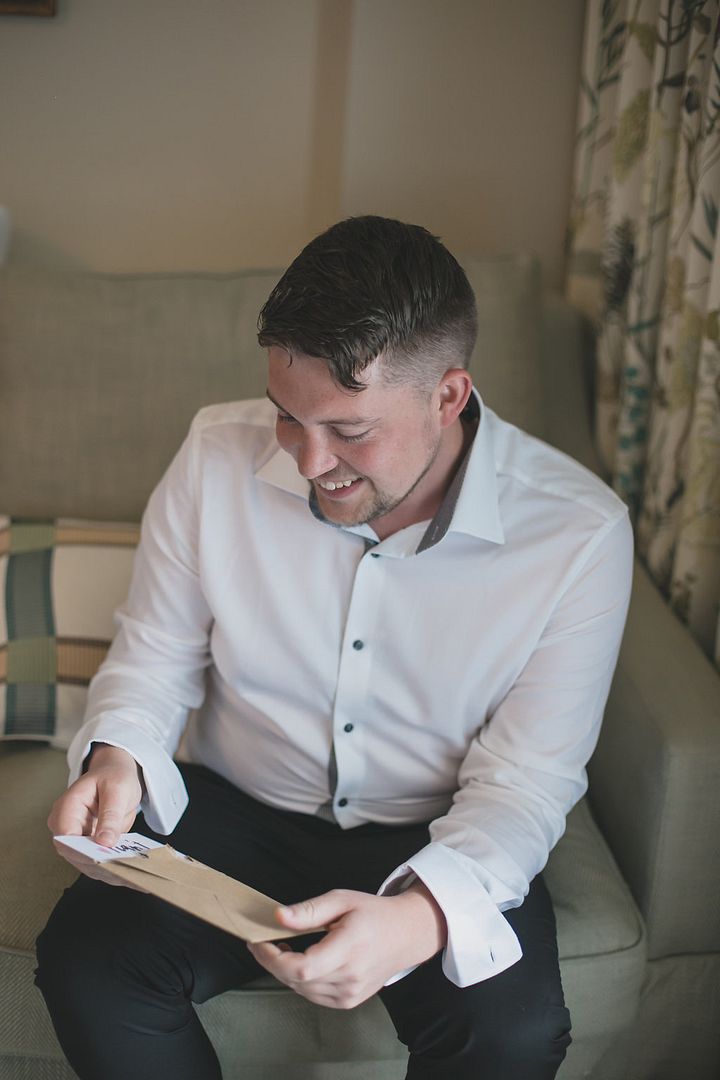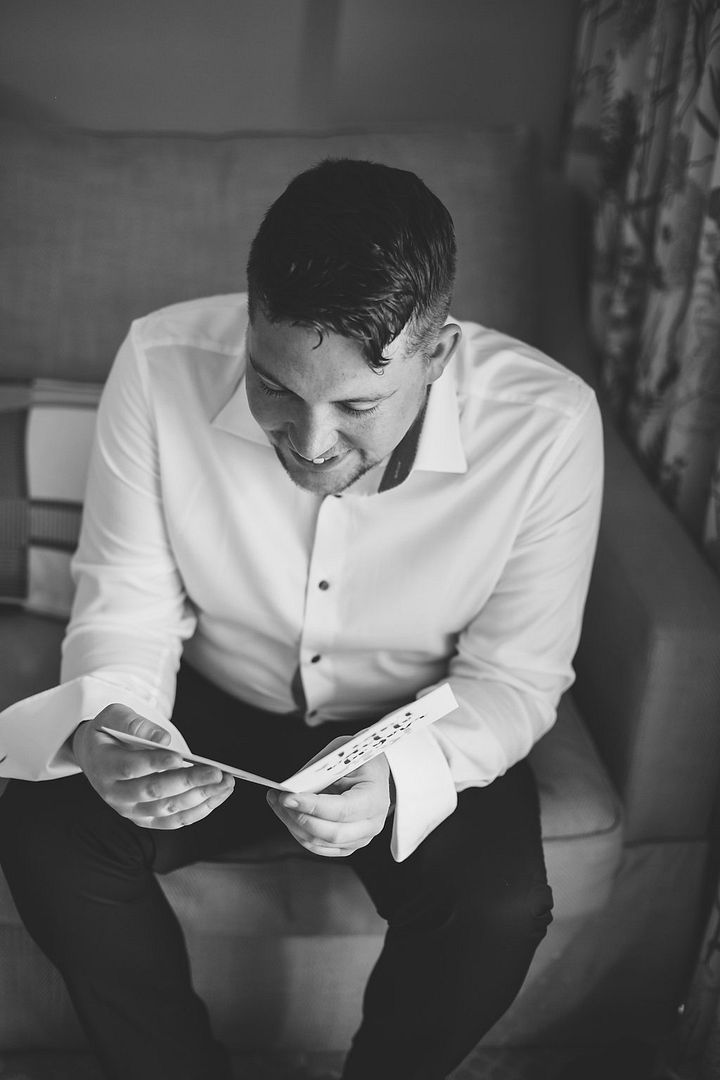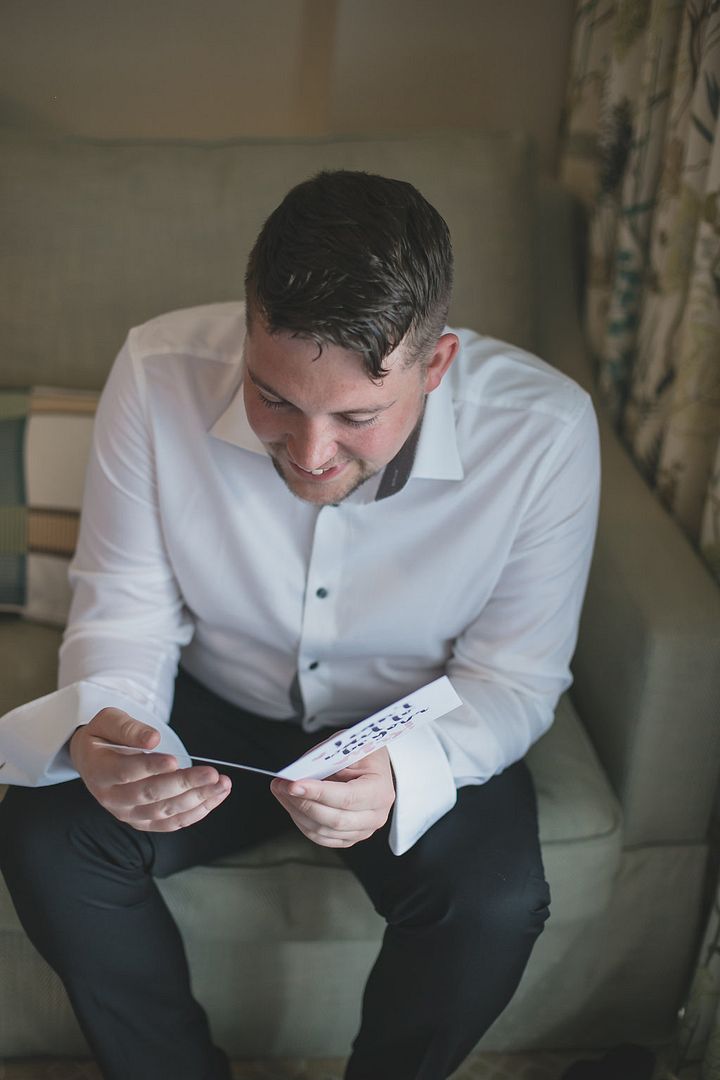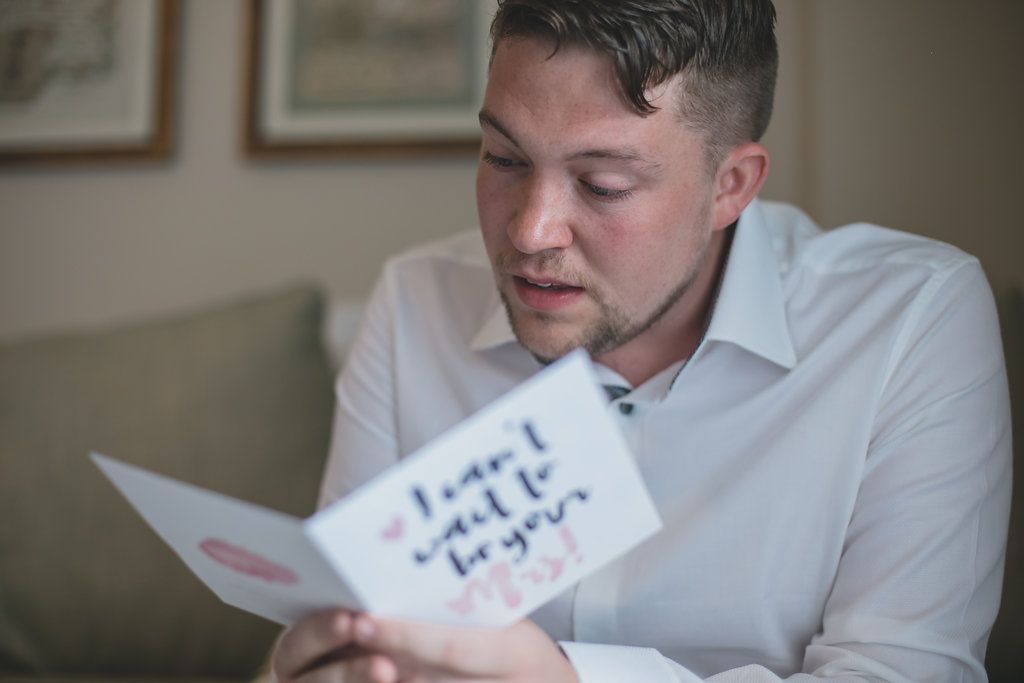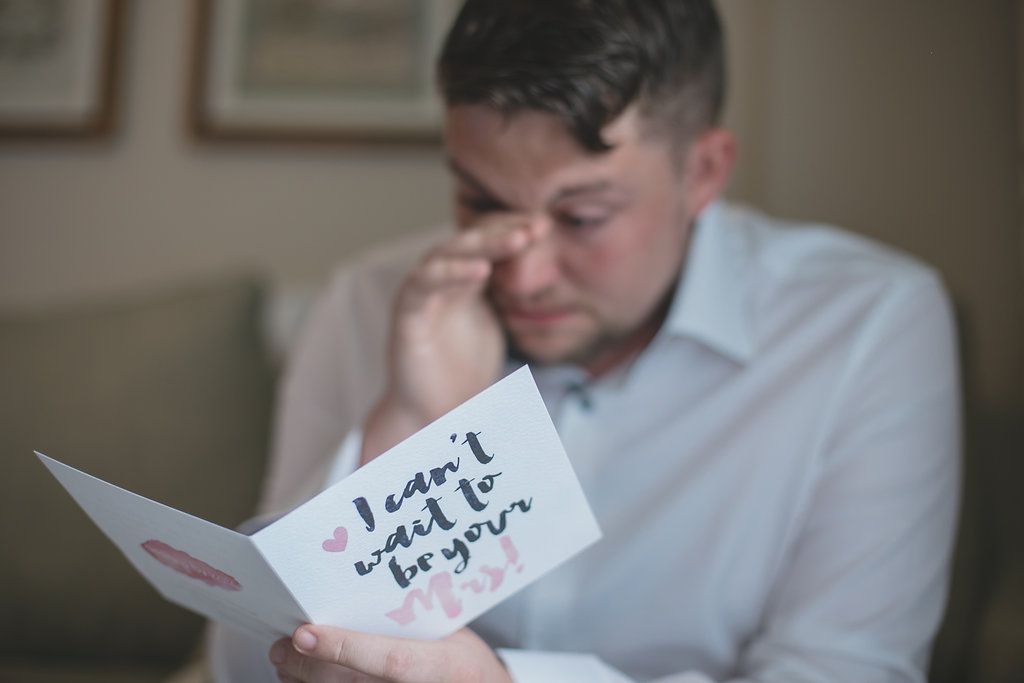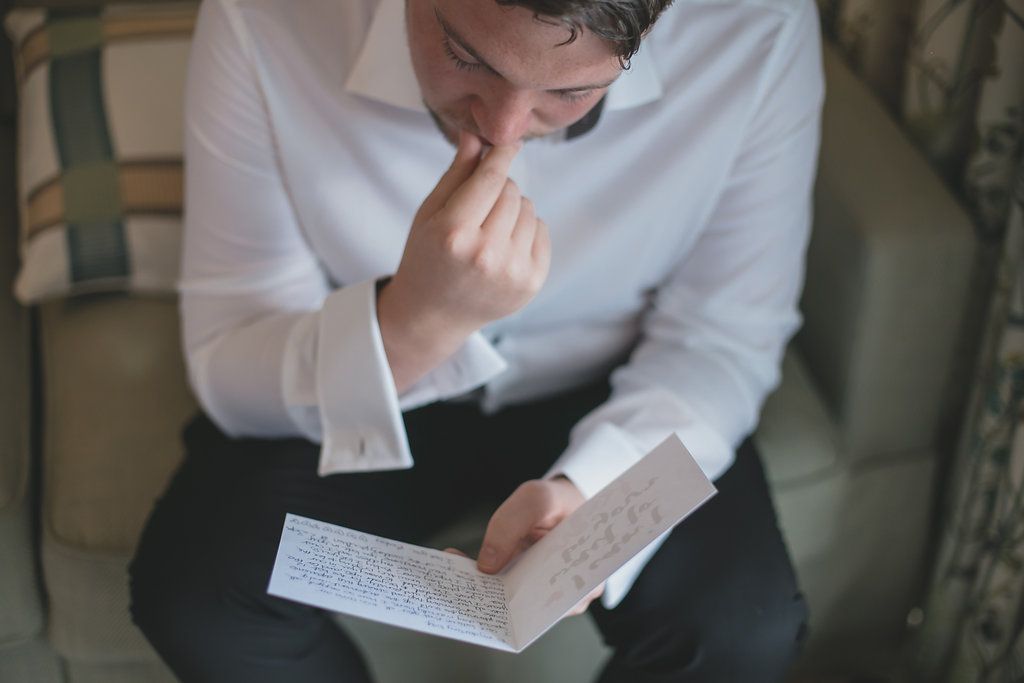 Final card shot!
And once that was done, it was time for them to make a move and get on over to the GF! So the 3 of them and Rachel strolled over to the lobby, taking this gorgeous photo on the way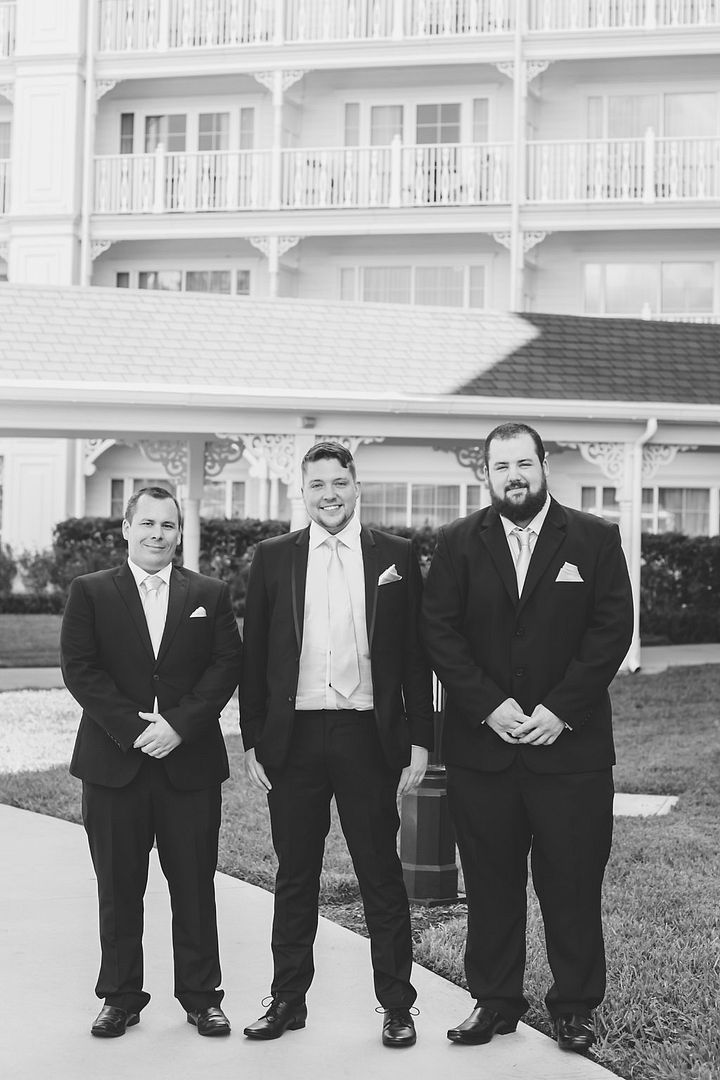 ...and that's where we'll leave it!
Back to the Bridal room!
I spent some time conducting final checks on my lipstick (none on teeth!) hair and make-up, and then did a final spritz of perfume. Me, Mum and Vic had a little hug and then I triple checked that I had everything I needed in my little handbag. Phone, lipgloss, concealer, mirror, mini perfume, ID! Check! We then all took a deep breath, and it was go time. EEEEKKKKKKKKK!
We walked out the room, bouquets and bags in hand, and then walked down the hallway. Victoria held my dress up behind me and I found I could walk quite well holding the dress up with one hand and my bouquet in the other. My Mum held my bag for me, and we headed to the lift. Ths was mega surreal! We got in the lift and went downstairs where my media team were waiting. David told me my Dad was waiting by the front doors, and I should just walk very slowly up to him, pause, and tap his shoulder. Mum and Vic hid to the side, and I started walking when David gave me the go ahead. It was really quiet in the lobby and the 2 ladies on the front desk were smiling and waving at me hehe, cute!
Here's the moment as it happened…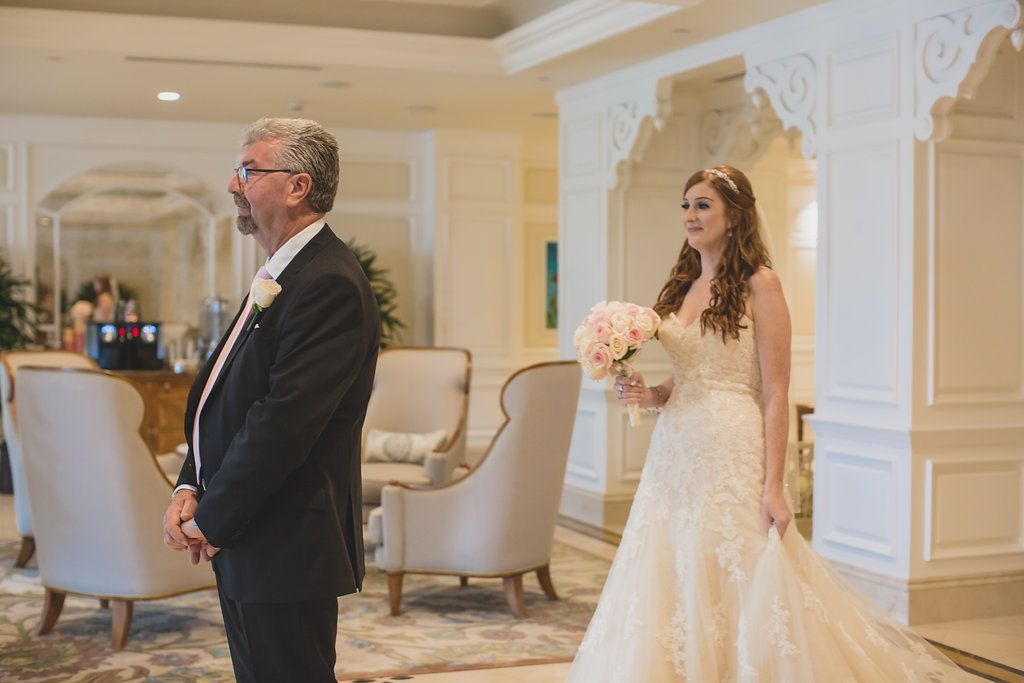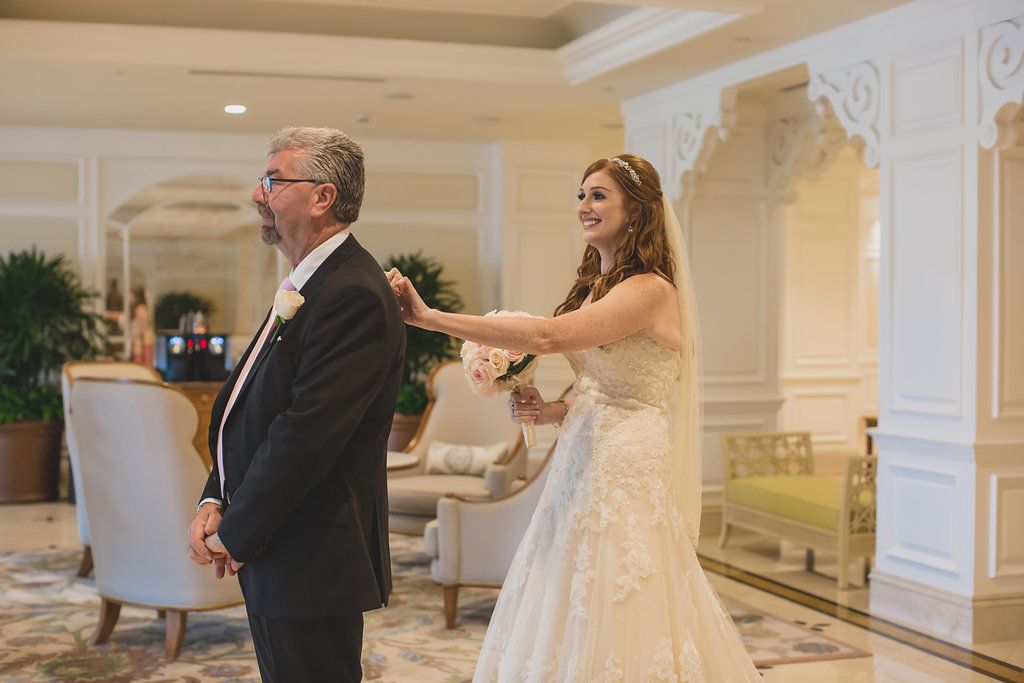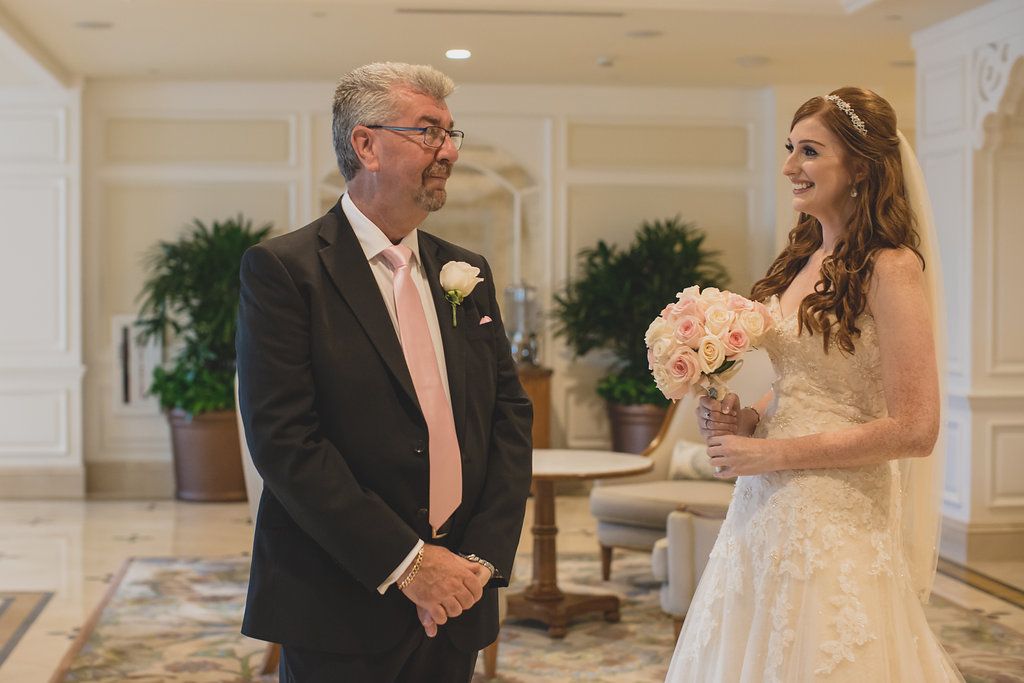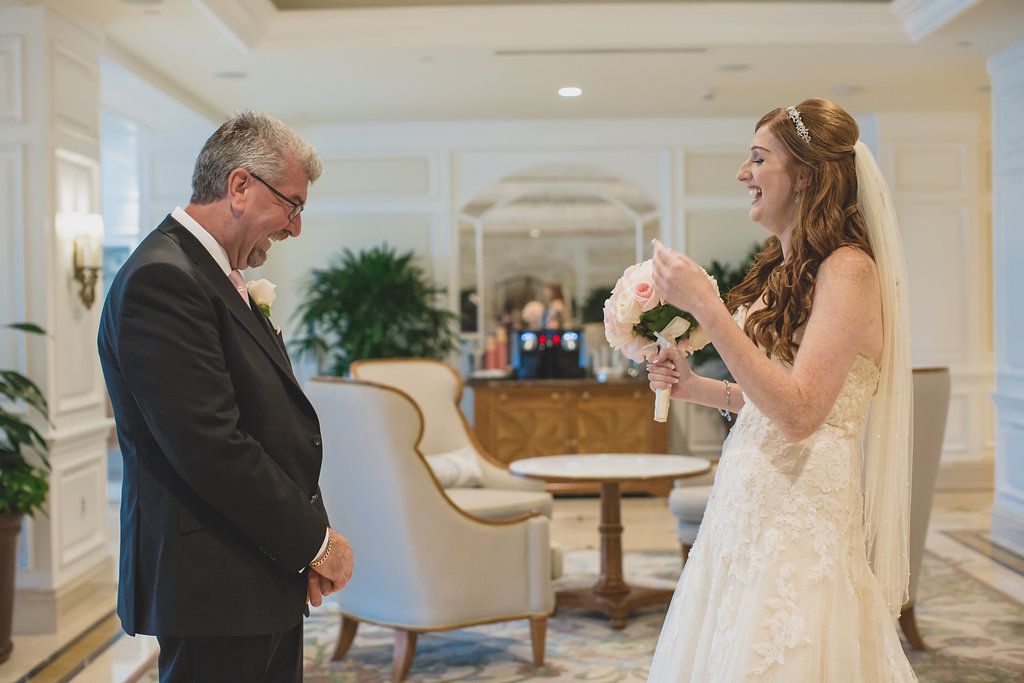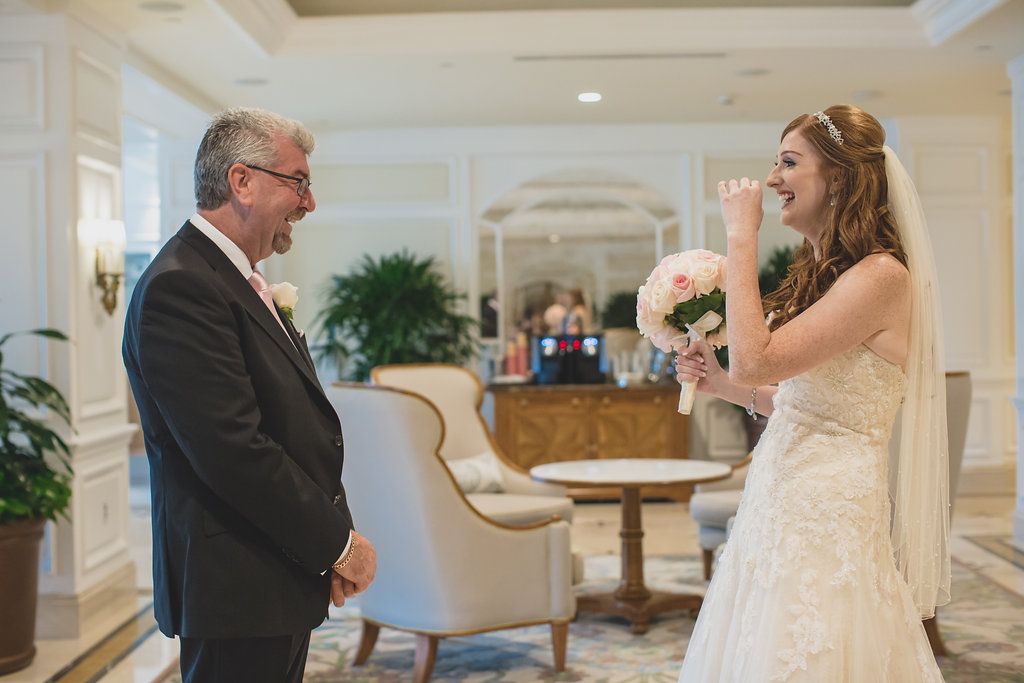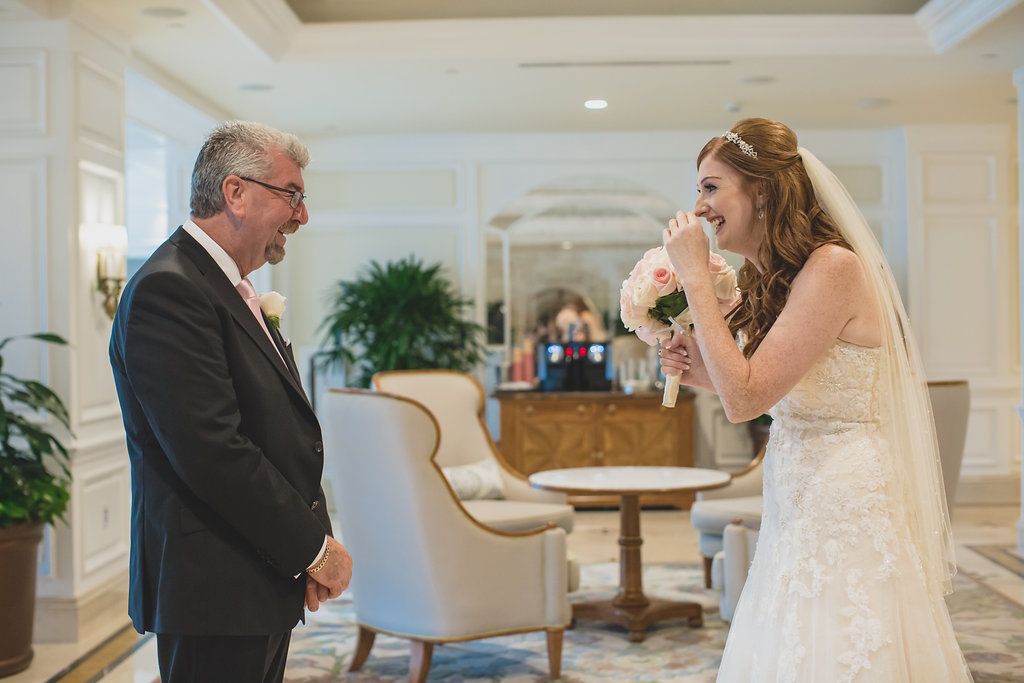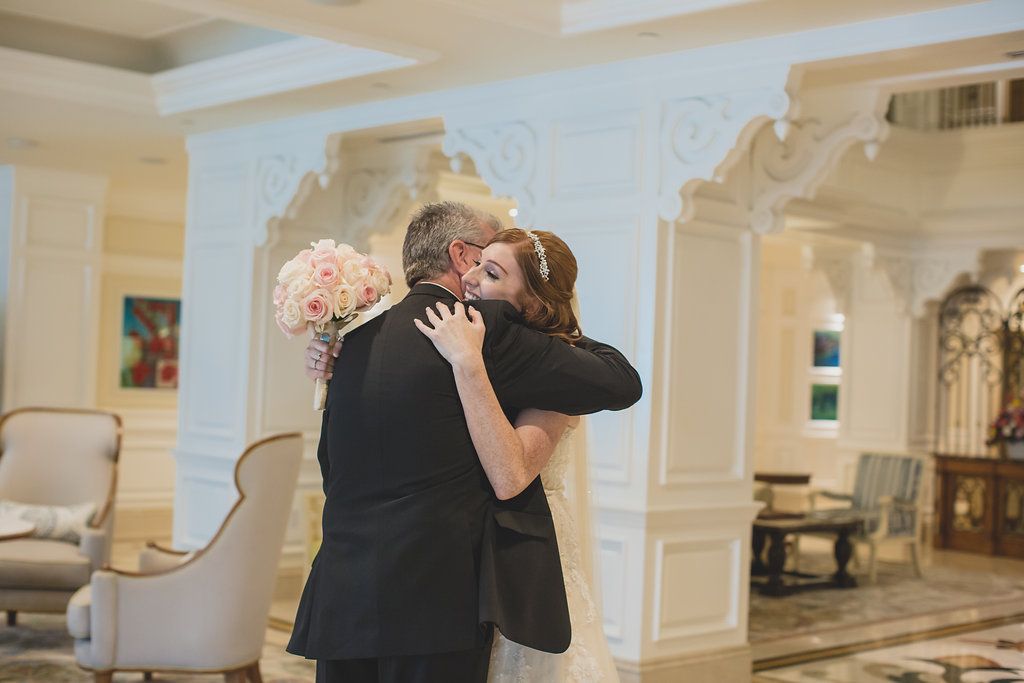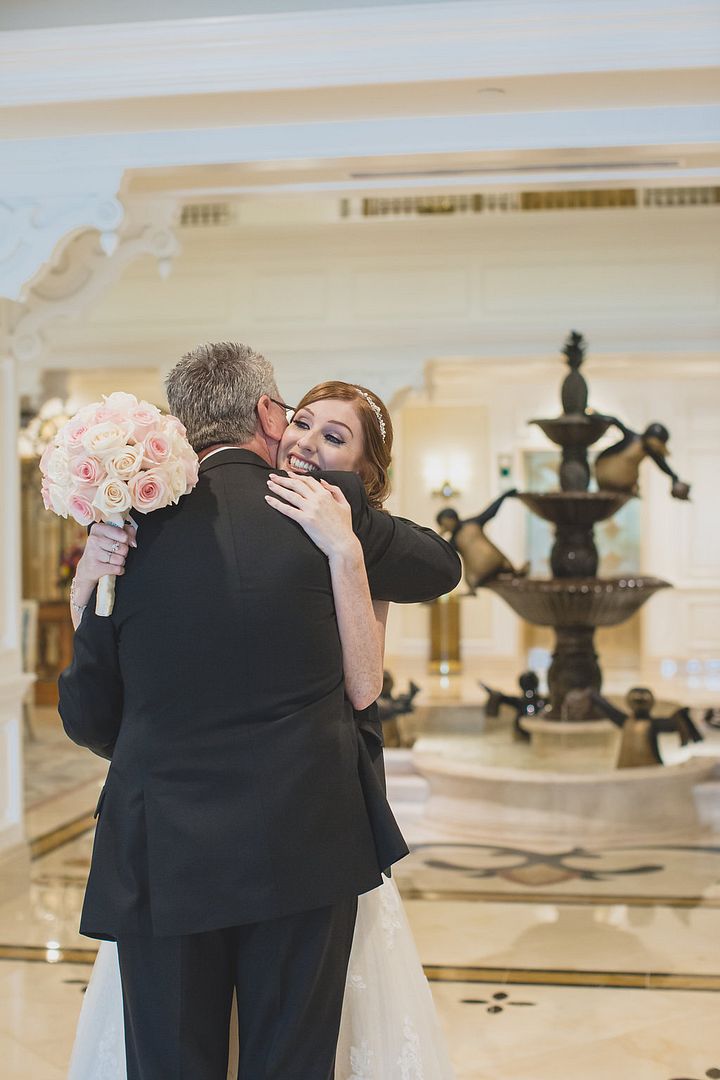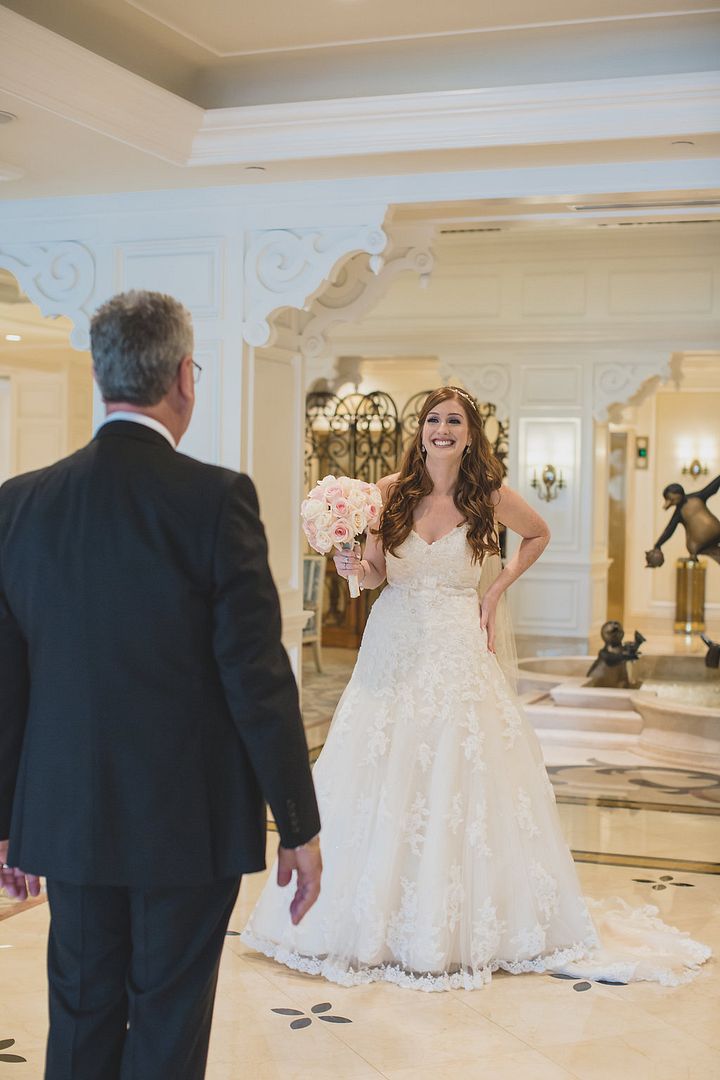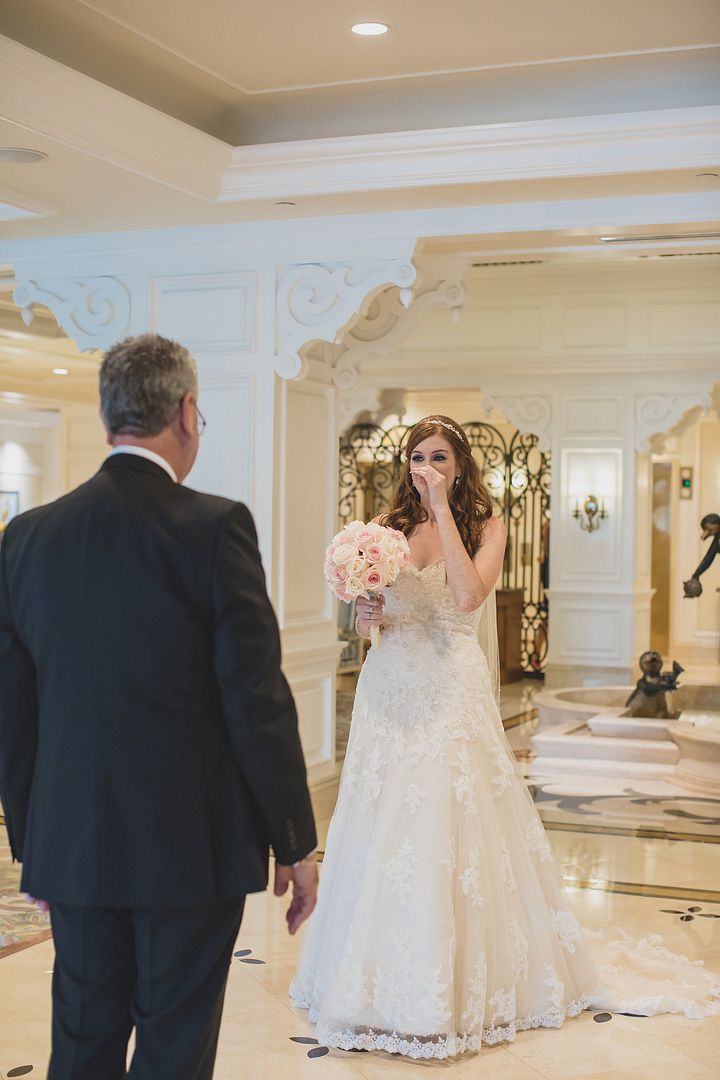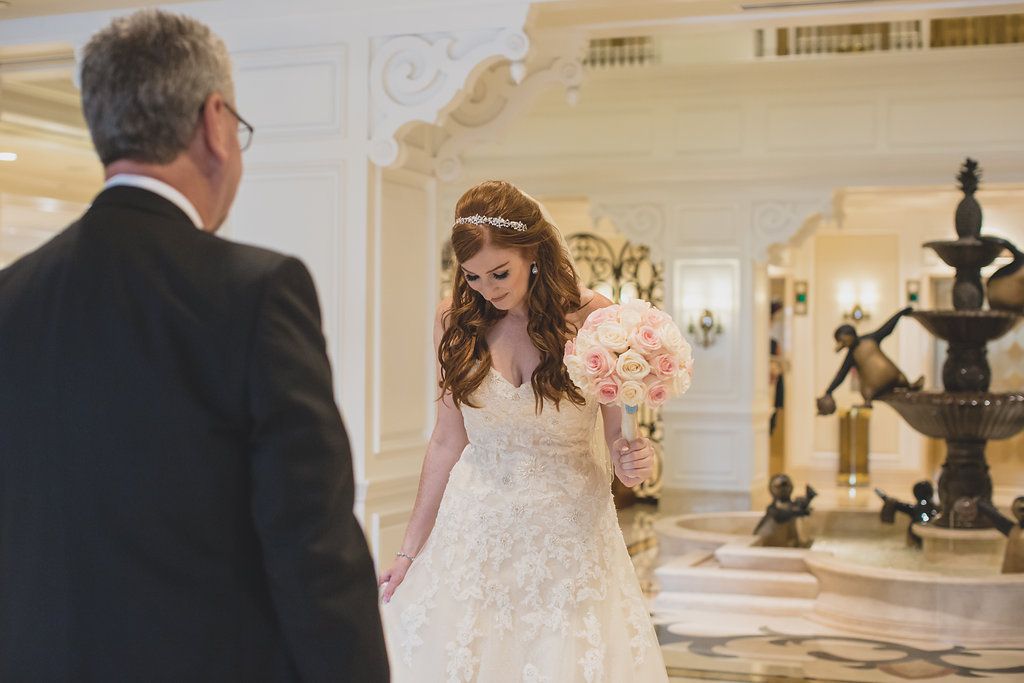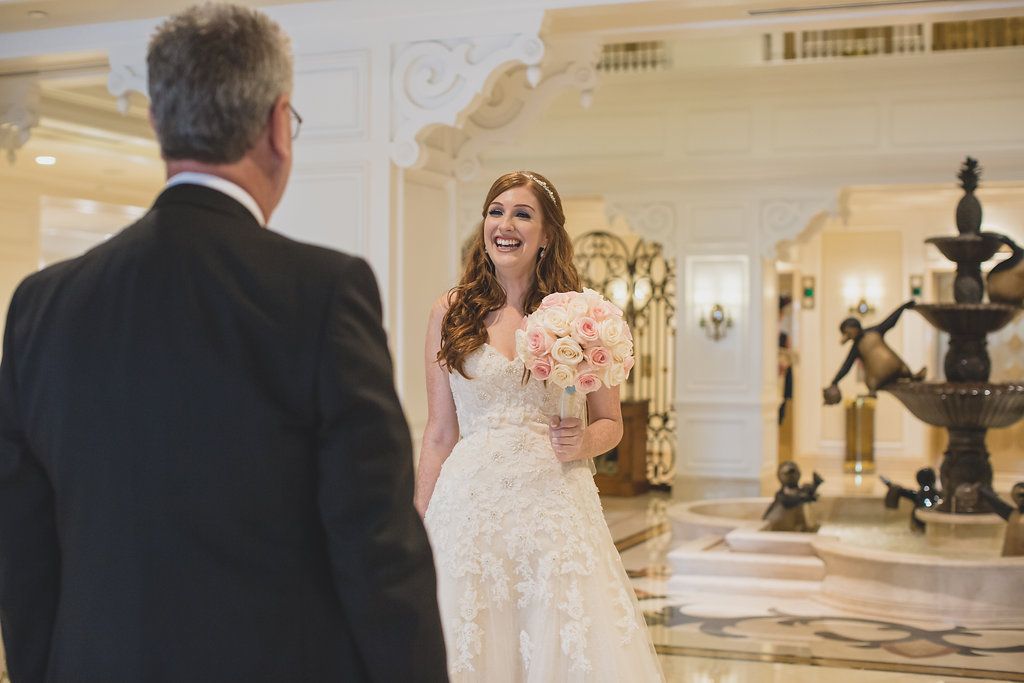 As you can see it was pretty emotional, I lost it as I was walking over to him haha, and I am so over the moon with these photos. If any future brides are reading this and you love the idea of a first look with your husband but you can't imagine doing it, I so recommend doing one with your Dad or Mum or something! This was the first time my Dad saw my dress as I didn't let him come to any appointments or anything haha so it really was special
After I'd composed myself we had a little photo together!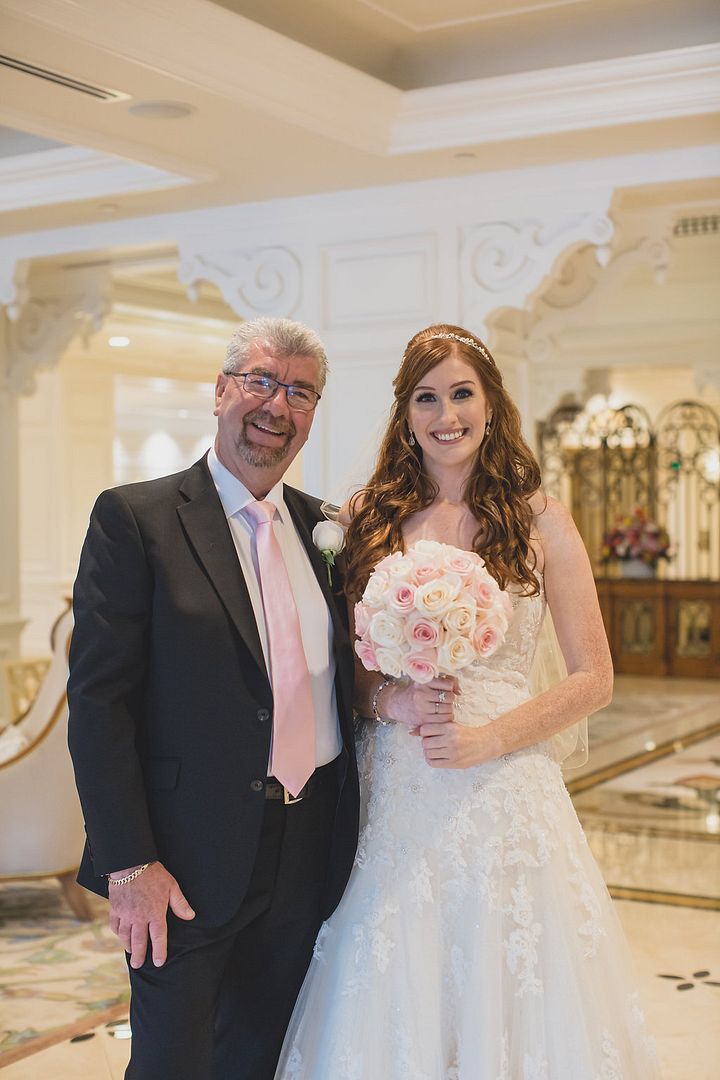 And then we regrouped, I had a cup of ice water which was much needed, and then it was time to make a move! We needed to walk down to the GF lobby to meet my brother and his GF and the twins, and have some family photos on the staircase
So we checked we had everything once again, and then walked out the lobby, this time with my Daddy accompanying us
Ashley took this great action shot as we were walking which I love!
And I think I'll leave it there for now! I've written an alarming number of words and we've only just left the room haha but I think we all knew this was going to happen! I'll probably split the day up into 3 or 4 sections because I really want to share every second and have a detailed record of the day, so I hope that's okay with everyone
We had over 2000 photos back from Ashley too and they are all so lovely, they need to be shared!
So the next section will be family portraits at the GF lobby, bridal portraits of me, and then the ceremony
I really hope you've all enjoyed, until the next time! x