I'm so happy, I could BOUNCE!
Madame Leota's Masquerade Ball


When we last left off, I was laying in bed surrounded by kitties, with a still broken walk in tub and full couple days ahead of me. I couldn't stay in that position for long, I had an 11:00AM appointment for a dress fitting. Well not a fitting, I did that before the trip. This was actually a "make sure it fits". It did!


So without explaining all the other Mundane things like a Chiropractor appointment, visit to the tailor for Fran, meetings, and hairstyles, we finally come to our next event which was less than two days after our plane landed. Originally we thought we'd have another day to relax and prepare, but pretty soon we were all decked out and on our way to a swanky Masquerade Ball hosted by Madame Leota herself.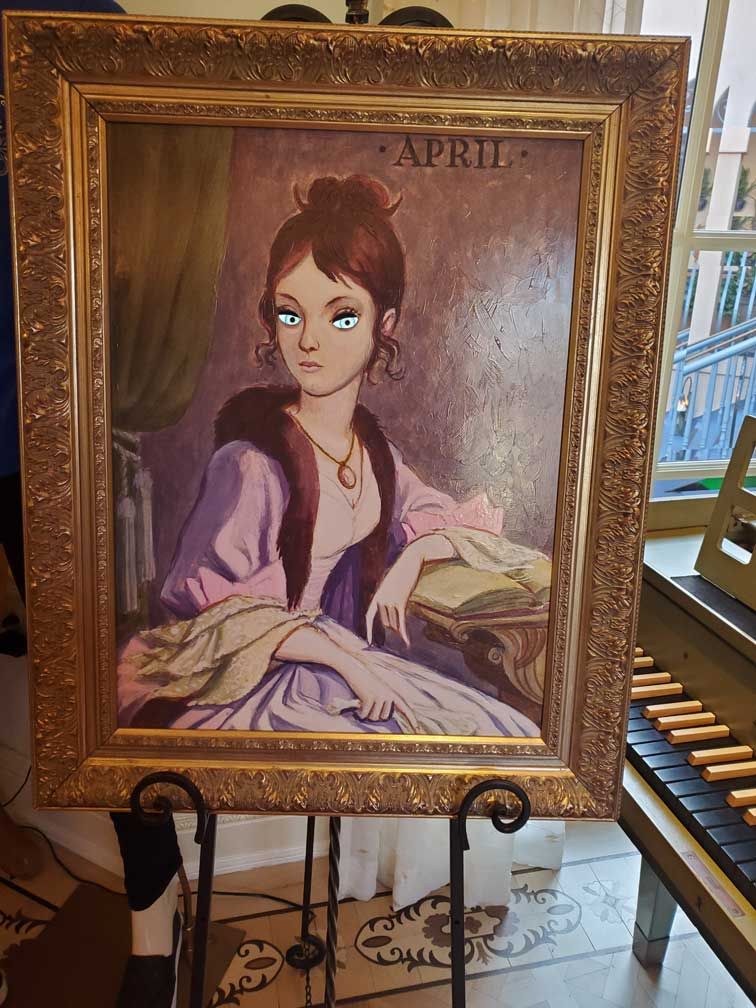 But first here we are in our recently fitted duds.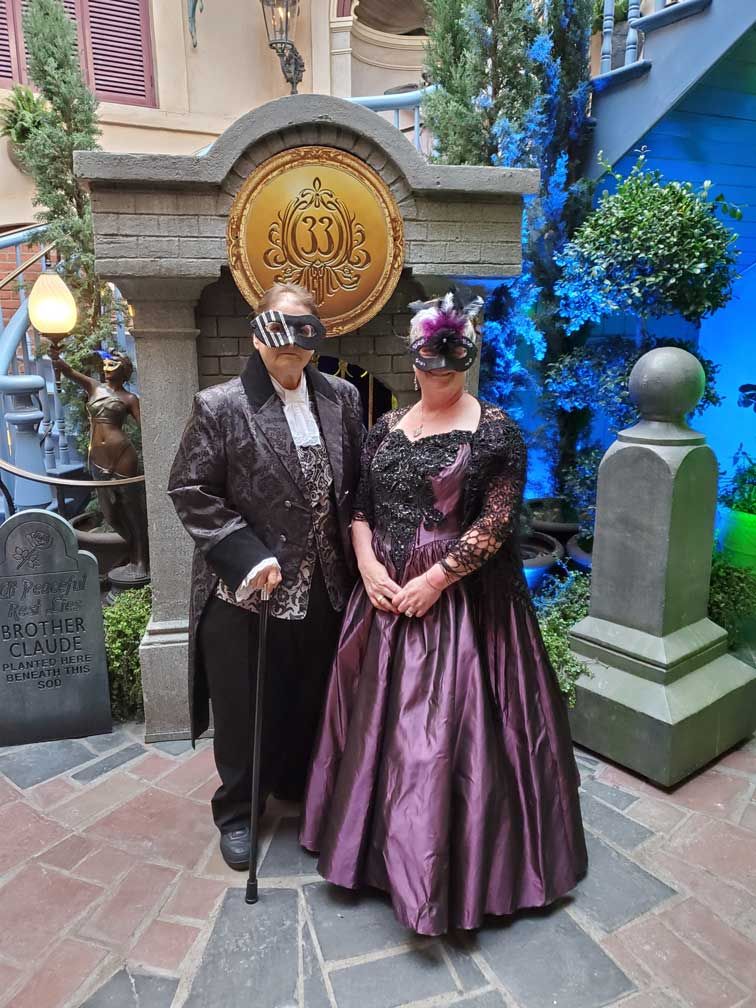 The room was all set for a seance.




And I would have a front row seat right next to the Madame.




It was very cool, she could command Thunder and Lightning.




There were a number of other really neat effects which occurred throughout the evening, she started us off summoning the spirits to send us a message from somewhere beyond!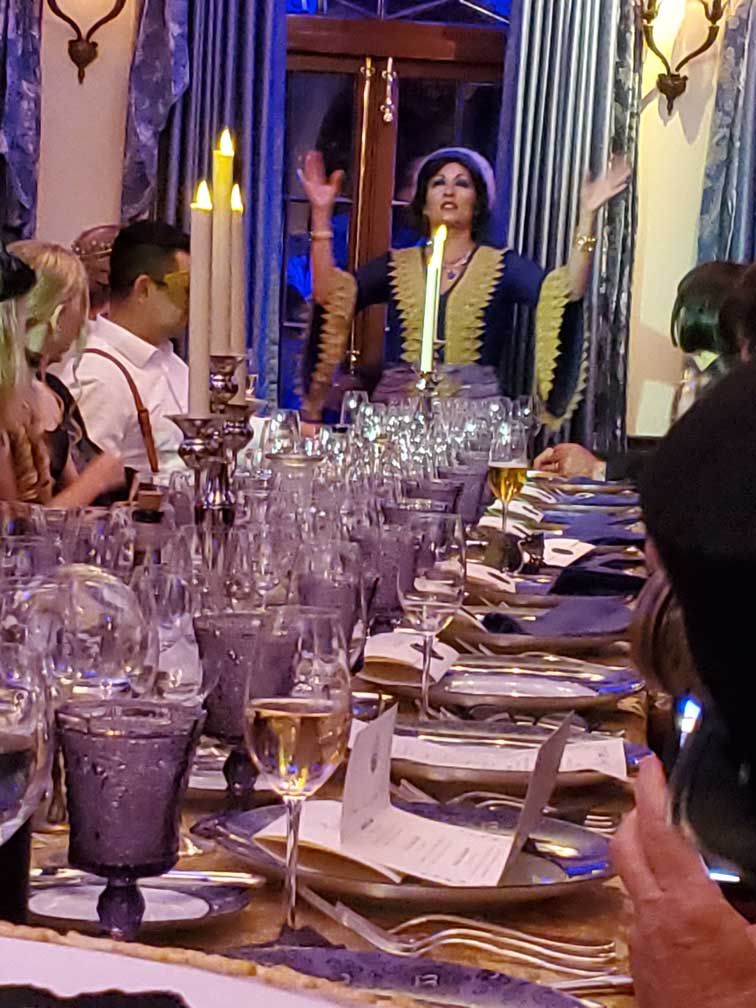 We would be enjoying quite a lovely menu this evening.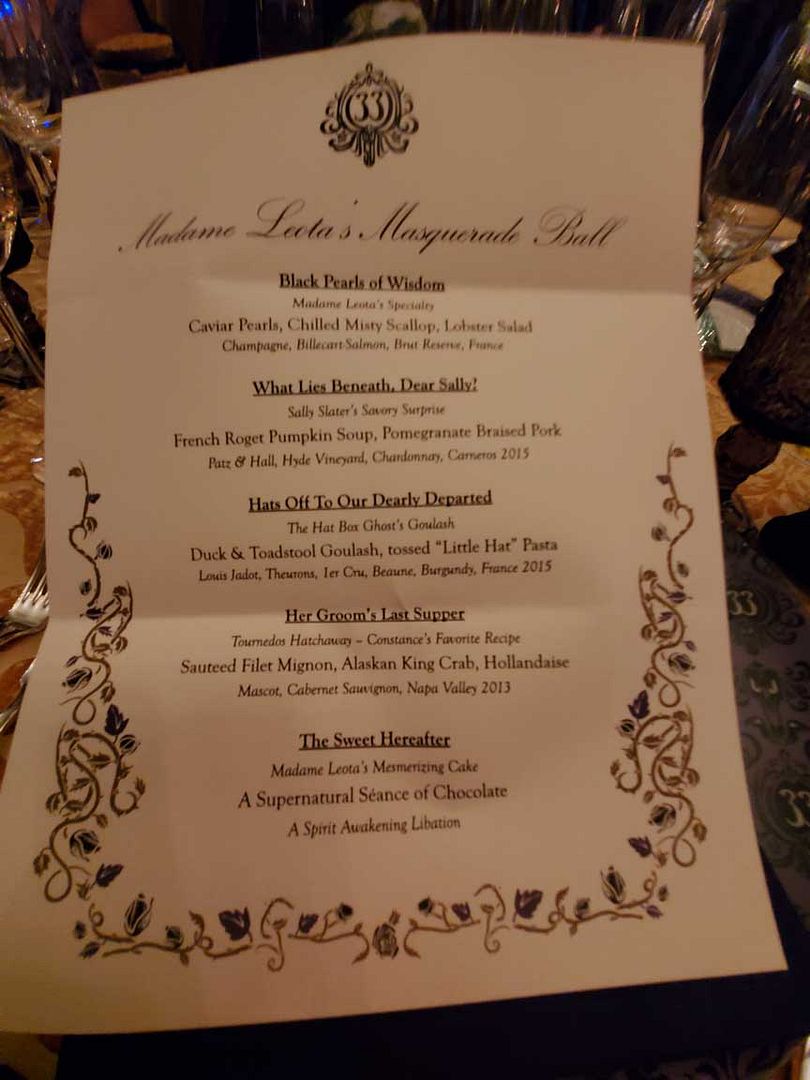 This is the Black Pearls of Wisdom, complete with caviar, scallops, and lobster.




This was probably my least favorite. I enjoyed the puff pastry on the top, but I'm not a huge pumpkin fan, the braised pork made it better, but I let Fran eat most of my portion. What Lies Beneath, Dear Sally? Is the title of this dish.




This dish doesn't look so appetizing, however, it really was pretty good! It was a Duck and Toadstool Goulash with Little Hat Pasta. They called it, "Hats off to our Dearly Departed".




Our Main Course was based on the Bride Constance Hatchaway, and titled, Her Groom's Last Supper. It was a Filet Mignon with Alaskan King Crab and Hollandaise. Super Yummy!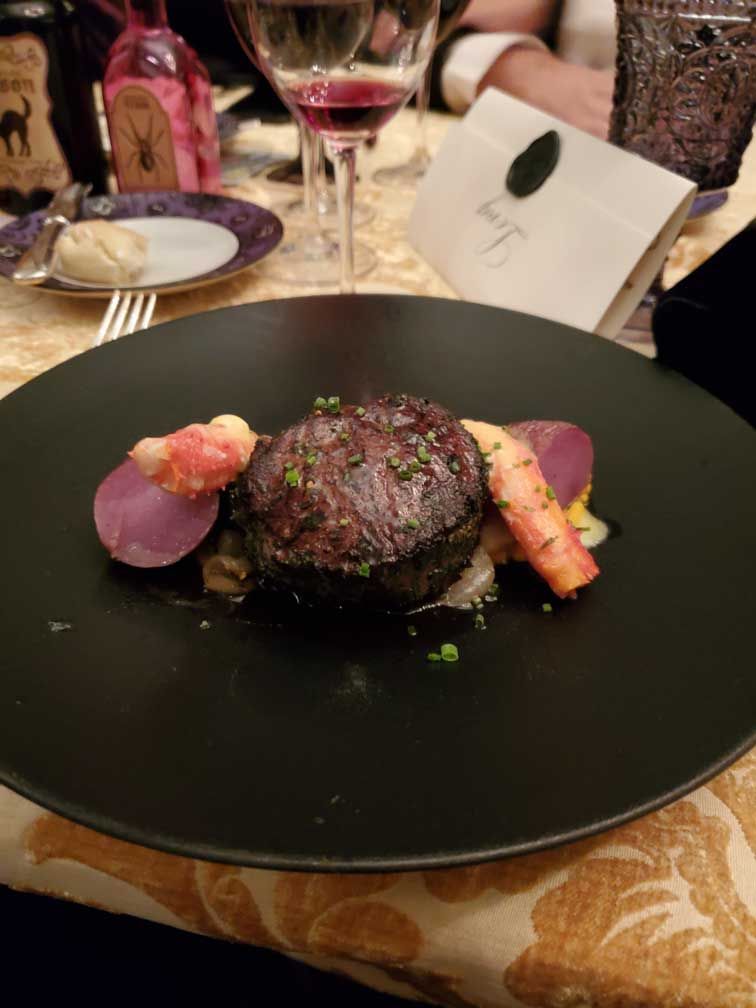 Then it was time for all the spookiness and magic, she looked into her crystal ball…




...and all sorts of cool stuff happened, but I don't really remember. I was enjoying it all and not really taking notes.




As they were serving dessert, Constance Hatchaway came through the ball room looking for suitors. She was showing off her strands of pearls, one for each of her husbands, may they rest in peace.




Our dessert, entitled The Sweet Hereafter was simply described as a Supernatural Seance of Chocolate.




It even had a crystal ball on top that you had to break to get to the cake.




At that point we were pretty much done for the evening, but Fran and I lingered and took a few photos. This is not a very good one of me, but I thought I would include it because Fran looks great!




I believe that there was someone doing Tarot card readings throughout the night. We never did that as we were thoroughly entertained by our tablemates and the goings on throughout the evening. However, I took the opportunity to get a photo op in that space.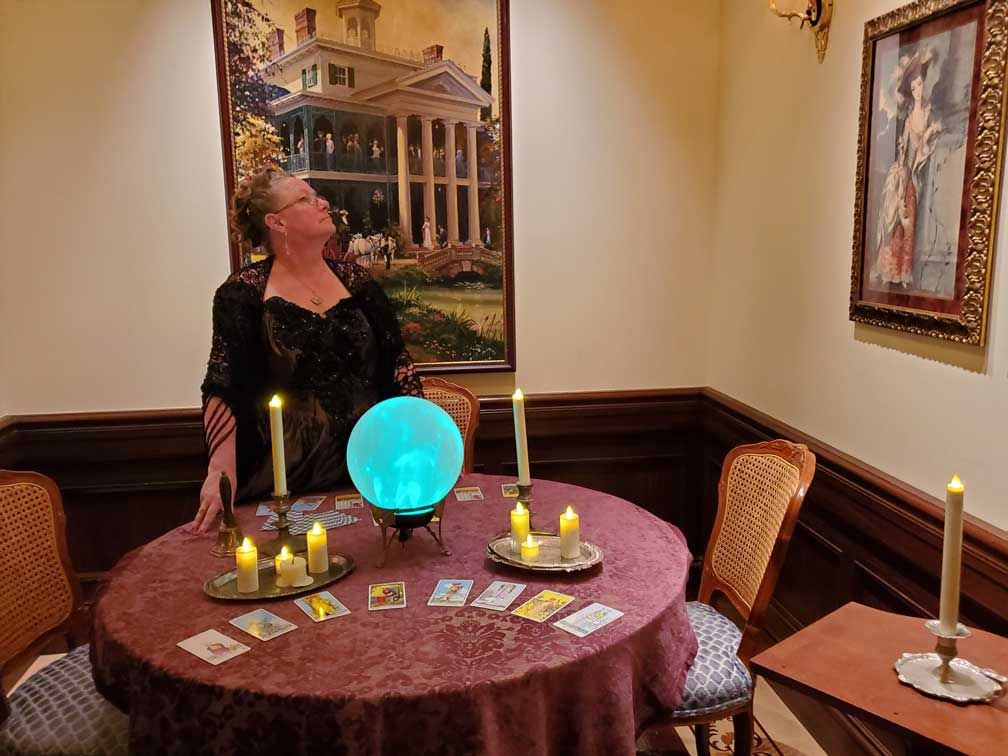 It was a very fun evening and I'm glad we made the effort to get all dressed up!