Hello, friend, and welcome to my PTR. You've presumably come here because you saw that title and thought, "Golly, how could anything possibly live up to that sort of title hype?"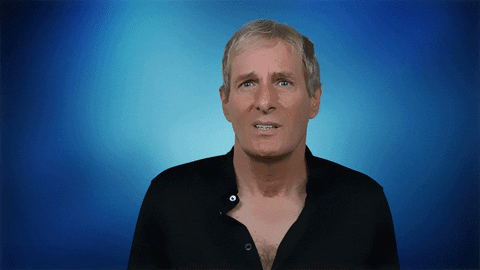 And my answer is: I don't know! But I sure as shootin' hope I can figure it out!
This trip gets such a hyped up title because it's got a LOT of planning going into it. I mean a LOT. Almost two years' worth of planning. We're not going to be in Disney World until late 2020, which begs your next question, dear reader: "Why in the diddly darn heck are you planning your trip so early out? Room rates and ticket prices for 2020 won't even be released until June!"
And my answer is: because we WANT this to be the BIGGEST most BESTEST most AMAZINGEST trip EVER!
*
THE CAST
Who are we? We're a pretty large group, comparatively speaking, and a group that's going to go through quite a few changes before we pass through those magical gates. Our cast of characters includes…
MY DAD
(referred to here as
BUPPA
), a software engineer for almost the last 40 years, the ultimate signer-offer on the big expenditures for this trip, like hotels and yes/no dining plan and addons and the like. His goals and dreams for the trip include dining on fare from the Pacific Northwest, experiencing all sorts of new ride and entertainment tech (but nothing too exciting, since he's got a stent), and living it up!
MY MOM
(referred to here as
MUNGA
), a bookkeeper for the last 20 years and my co-planner, a.k.a., the one who actually sees all the numbers and swipes the cards and such. This trip was actually her idea to begin with (more on that later), and most decisions start with her saying to me, "You know what I'd like to do when we go to Disney this time…?" Her goals and dreams include living it up and spending time with the grandkids!
MY SISTER
(referred to here as
AUNTIE A
). She lives on SSI because of her disability and is extremely excited about Disney World--almost as much as I am! She has a very long list of things she wants to do and see, but her Disneying tends to take the form of checking those items off her list and then doing exactly nothing else the rest of the trip--she'll probably be the most well-rested of all of us once the trip ends!
​
MY HUSBAND
(referred to here as
DH
), a senior web UI developer and the one who says, patiently, "yes dear" when I get on a HERE IS WHAT WE WILL DO AT DISNEY WORLD tangent. His dreams and goals for the trip include having a date night with just me (NO KIDS), getting as much Star Wars in as he can, and finding something to compare on a visceral and taste level with the 6 oz. prawn he had at Artist Point on our honeymoon!
MY OLDEST SON
(referred to here as
OS
), who will be 6 when we get down to Disney World. A bouncy and excited youngling, his hobbies include Legos of all kinds, running around just under the speed of light, and making me laugh. He's been to Disney once before, but we're hoping he'll actually remember the trip this time. His Disney favorites include Mickey Mouse, Jack Skellington, and Darth Vader--the latter of whom he's dying to meet in person this time around, rather than just seeing him from afar.
MY YOUNGER SON
(referred to here as
YS
), who will be almost three when we get down to Disney World. He and his twin sister are turning a year old in a couple of weeks (ha haaaaaa she laughs because she's done NOTHING to prep for their party), and he's an absolute charmer… though DH and I agree that we'll probably need to get a kiddy leash for him because he's a runner. If he wants something, he'll go after it, no matter what stands in his way… and then give you the cutest little smile when you try to give him grief for it.
MY DAUGHTER
(referred to here as
DD
), who will be almost three when we get down to Disney World. She's our family's little princess, by merit of (a) being the youngest, (b) being the only girl, and (c) having the kind of personality that 100% lends itself to being utterly treated like royalty. DD is a communicator, with a decent vocabulary already (Mama, Dada, Baba for brother, clicking noises to request a bottle, P for up, and LOTS of gesticulating) and the cutest little nose wrinkling giggle you ever did see.
​
And finally,
ME
(referred to here as
me
), the brains behind the operation, a stay-at-home mom with a wild passion for Disney World and all things Disney related (especially now that they've absorbed my other true love, Star Wars, like the media amoeba they are). I like planning things, I like making lists, I like Disney trips because they let me do all of that towards an actual goal. I have about 90 spreadsheets for this particular trip, calendar reminders set up, questions for everyone involved, maps, the works. My Disney favorites? Donald Duck (he gets me), evil queens of all sorts (Maleficent, Grimhilde, Ursula, my babes), princesses of all sorts (with a particular fondness for Rapunzel and Ariel), and Princess Leia.
Now that you know who we are, stay tuned for the answer to your probable next question: "Okay, but why the hootin' tootin' scoot are you doing this with so many people?"
Last edited: