We had some shopping to do now and boy did we make that happen.

Tyler was happy to see the NBA store open but the Experience was not yet.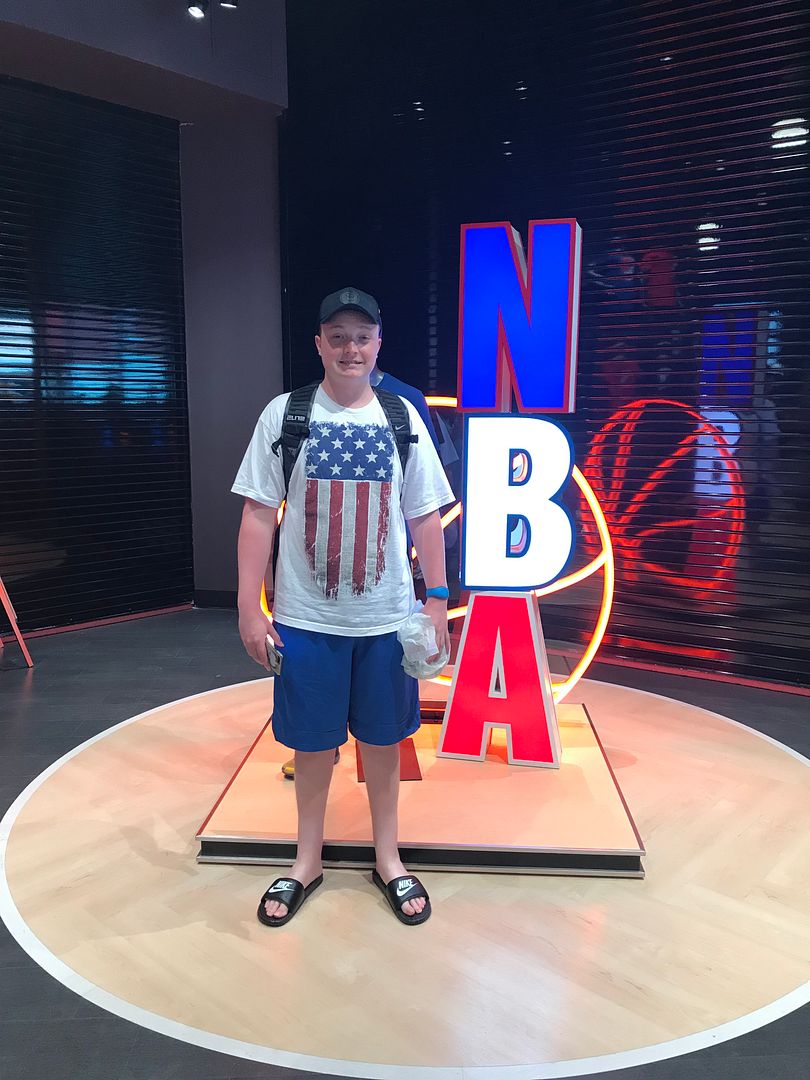 He did not buy anything. So we moved on the Disney Style and looked around.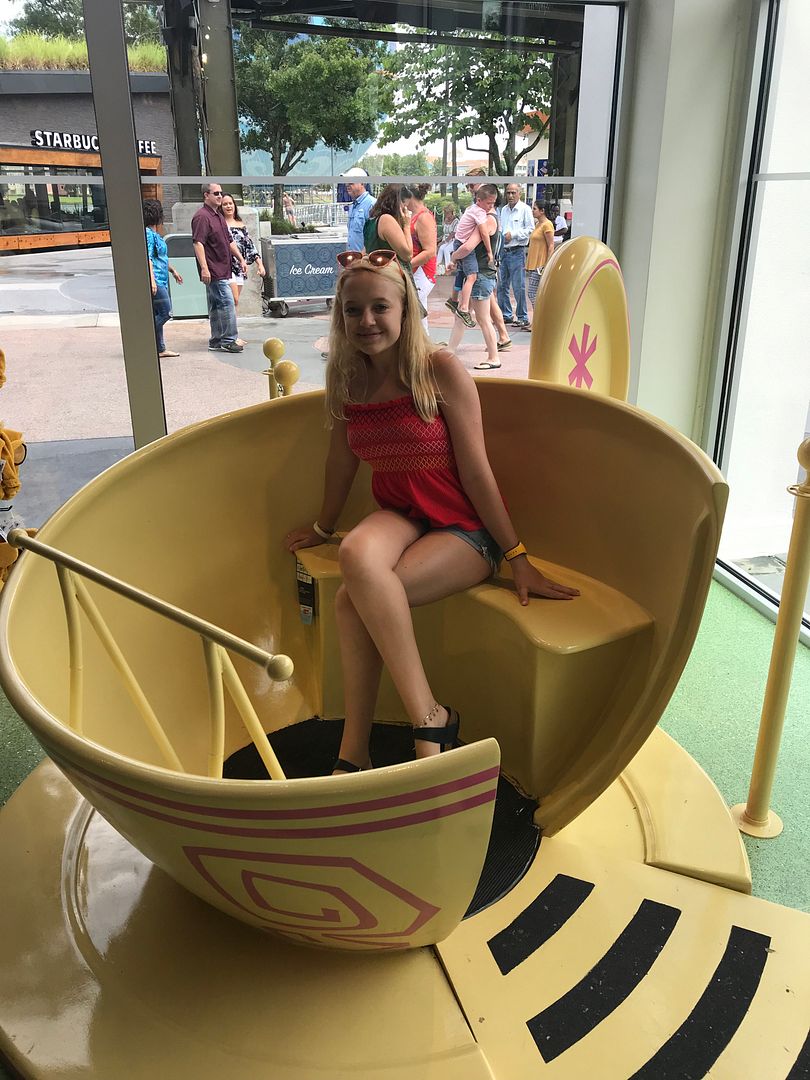 We headed in and out of stores.




The guys love Stance so they stopped in there and got some socks. Cary got a Venom ones, Marvel ones, and something we cannot remember that on the receipt is called "Wright", Tyler got Drip Rainbow socks and Indianapolis Colts socks. The saved $5.90 with the Annual Pass...the service in there is awesome...socks are high priced but they are cute,well made, and it seems there is always some type of sale going on. It was 1:26pm. Then we made our way over to World of Disney, I'm sure stopping along the way.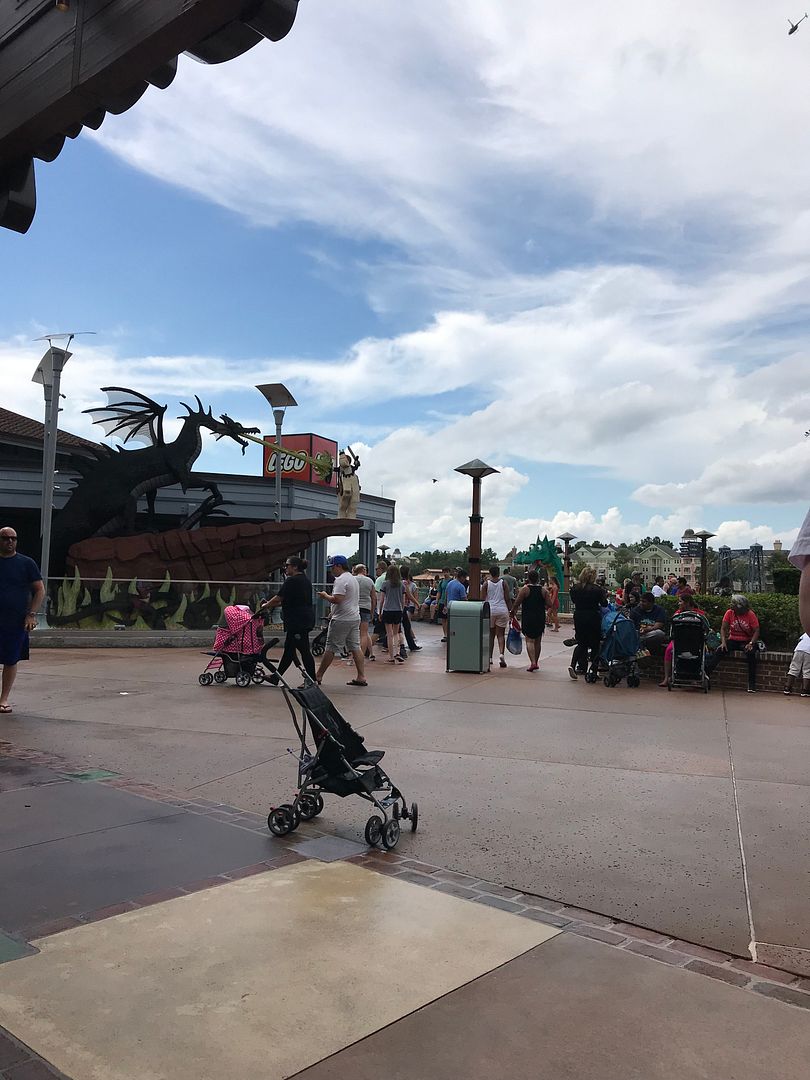 We did some damage at World of Disney....Skye for some socks and key chains for friends and a Starbucks Parks Mug for herself. Ty got a Grape Soda bottle cap key chain, socks, and a T-shirt. I got my Ariel Mug and red leggins with Mickey ears all over them, Cary got a two t-shirts. We ended up saving about $62.00 with our Annual Pass Discount. We did find that some places were ok with Skyler having a school ID and not a drivers license or State ID and others gave her a hard time. I guess not a lot of 15 year olds pay for themselves with their own Annual Pass. It was 2:40pm.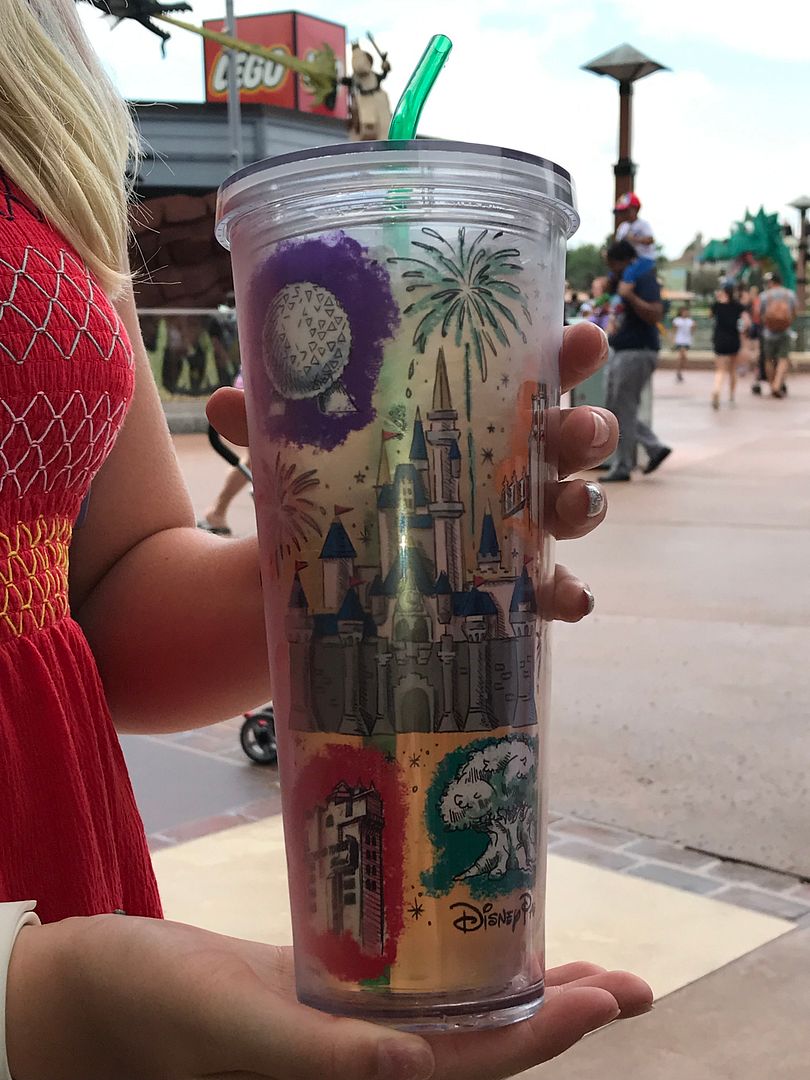 Of course she had to fill her cup...LOL! But we had things to do first. So we moved on towards the Star Wars Trading Post where Tyler bought a shirt...saved $7.00 with thee AP and we moved on. It was 2:58pm. We headed to Goofy's Candy Company where we got two slushies, some sour worms (Skye was mad they did not have any of her favorite gummies!), Cheddar Popcorn, and some bulk gummies (that were no where near as freah as the pre-packaged ones she was looking for. We saved $6.90 with the annual pass and it was 3:13pm. Tren-D was next. Skyler got a pack of patches (Emperors New Groove ones) and something else and I cannot figure out what it was. She saved $8.00 with the Annual Pass and it was 3:22pm. We moved on to the Marketplace Co-Op where Cary for a t-shirt and the kids got phone cases...Skye got Disney snacks and Tyler got the Haunted Mansion one. They saved $19.99 and it was 3:31pm. Skye then filled her cup (which you get a $.10 discount for doing) with Venti Iced White Tea Lemonade with no sugar, plus raspberry syrup, and peach juice. There is no Annual Pass savings here. her total was $6.02. It was 3:43pm. We were getting a bit hungry again so we stopped at YeSake for a
Grilled Chicken - Choose between Jasmine Rice Bowl or Seasonal Greens as a base, then add your choice of Toppings and Sauces...we got chicken rice bowl with leaf lettuce, tempura crunch and teriyaki.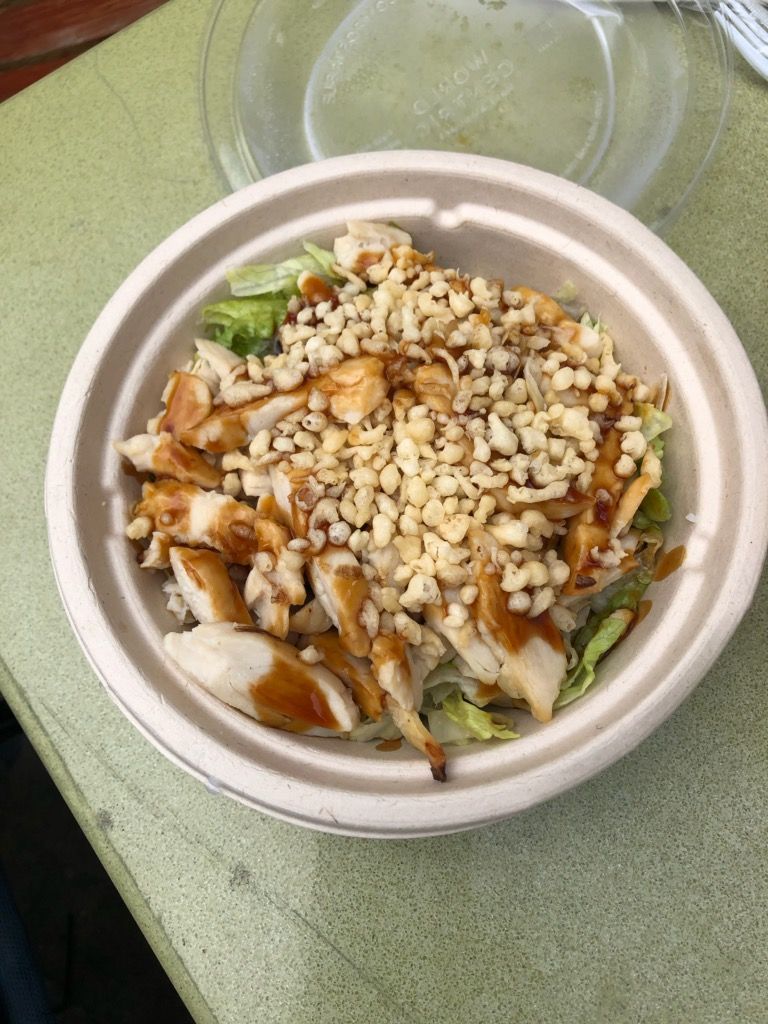 This was not our stop for eating though so we took it to go. The service was fast and efficient. Out total was $8.62 with a $.90 AP discount.