At about 6:35pm we came upon Mr Kamal's Food Truck (although I am not even seeing it on the Disney site's list of restaurants online anymore but it is on the allears list). This is another favorite. We ordered and then went down by the water to find someplace to sit and eat.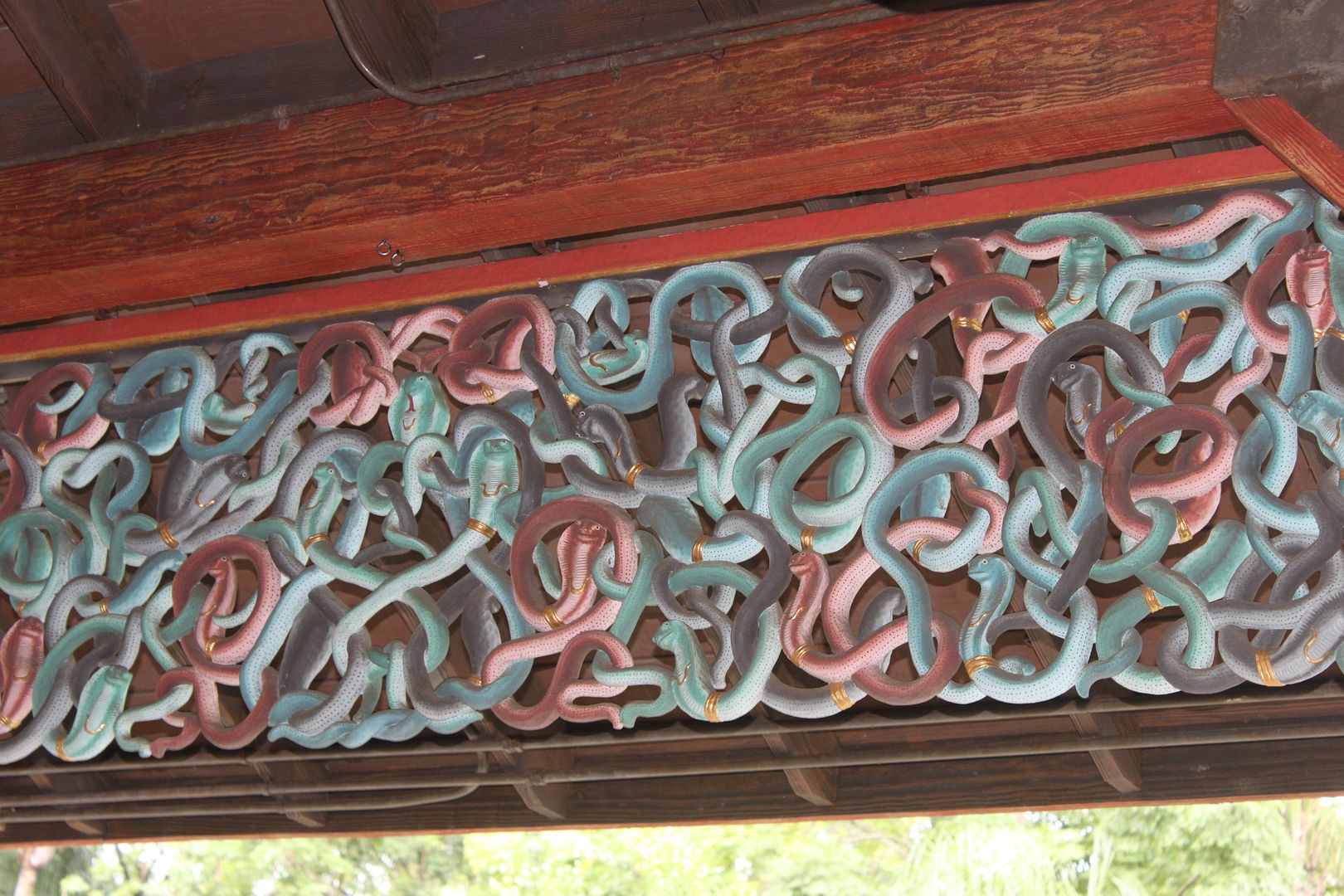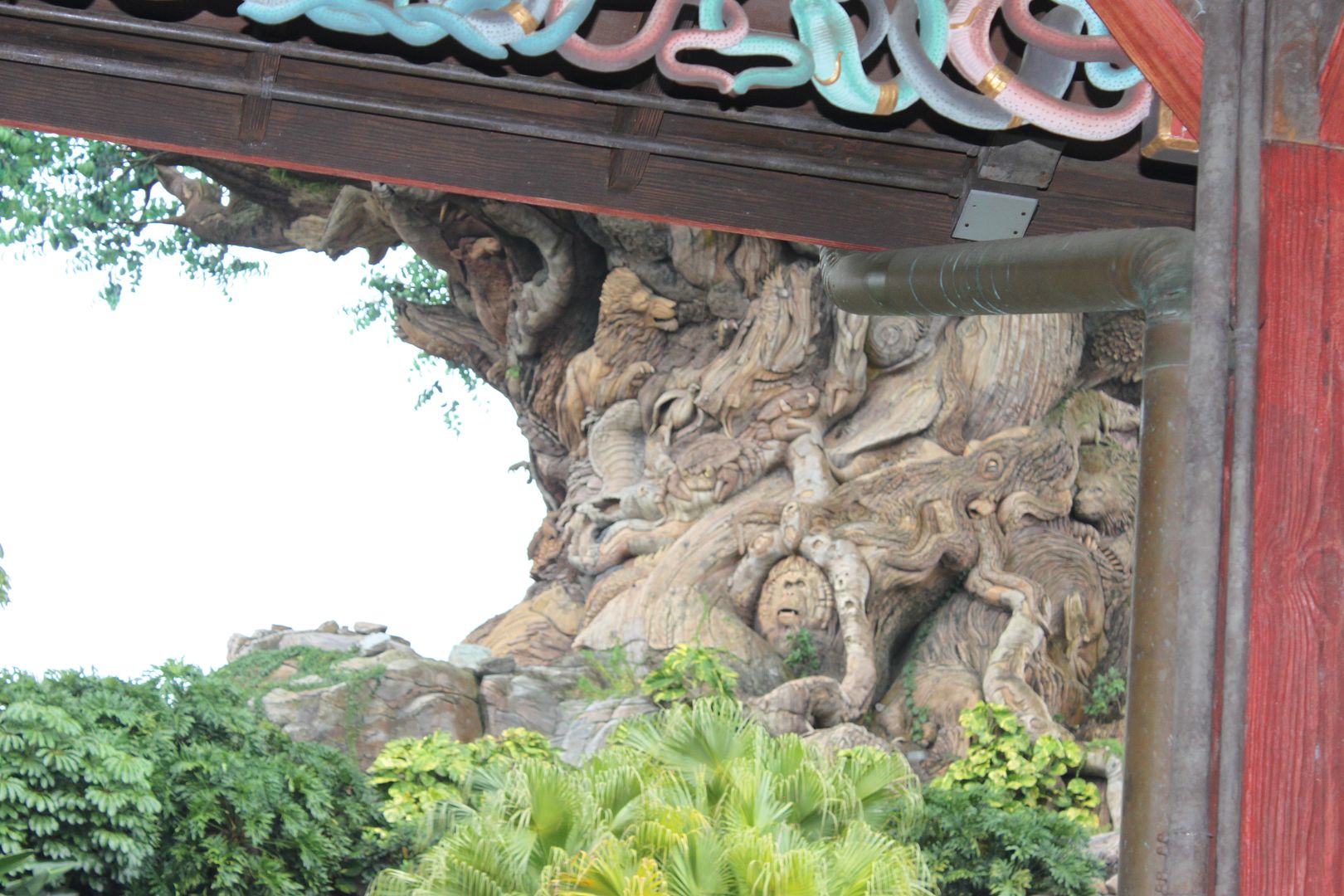 We ordered the Mr. Kamal's Seasoned Fries available dipping sauces include saffron aioli, honey kimchi ketchup, and Tandoori honey mustard.




We all seem to like different sauces with the fries. The seasoning on them is good in and of itself though.

We also got an order of Chicken Dumplings served with Ponzu.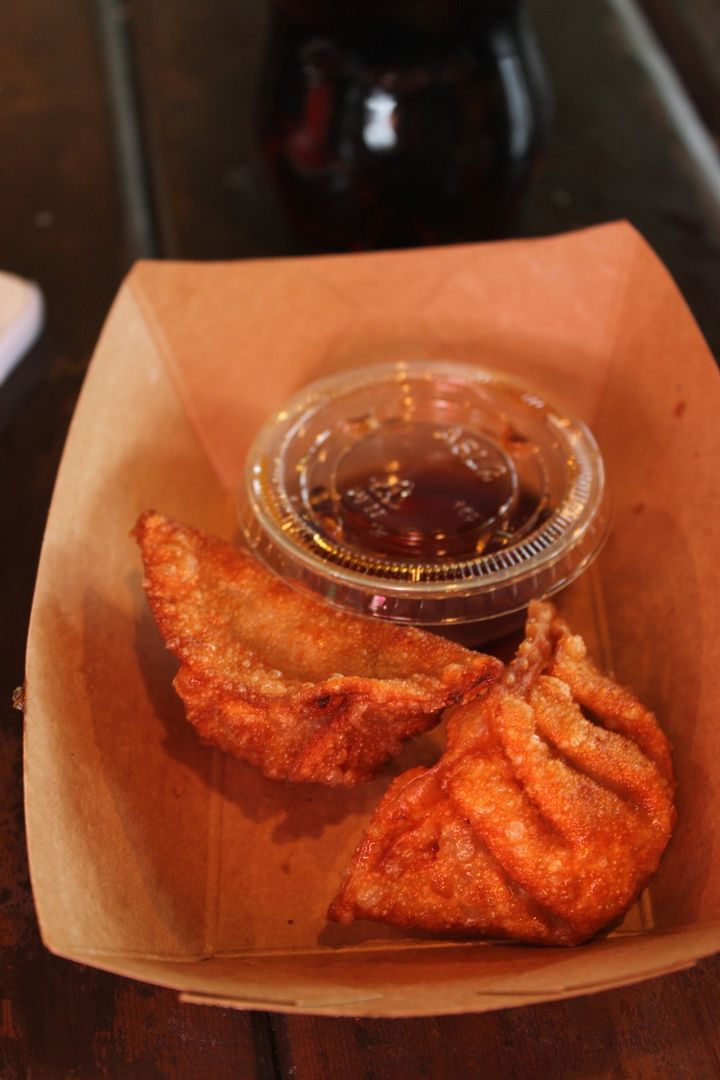 Unfortunately
, this only comes with three of these but they are SSSSOOOO good! Even Tyler loves these. They are basically fried pot stickers and are really well made. We would get multiple orders of these but there are so many good little snacky type food stops here that we never want to spend more money on the same thing.

Our total here was $12.79 or two snack credits.
As we moved on we decided to hit the Safari again. The stand-by line was not too long so we waited. Most of my few pictures are blury (probably because it was getting darker and the movement of the truck).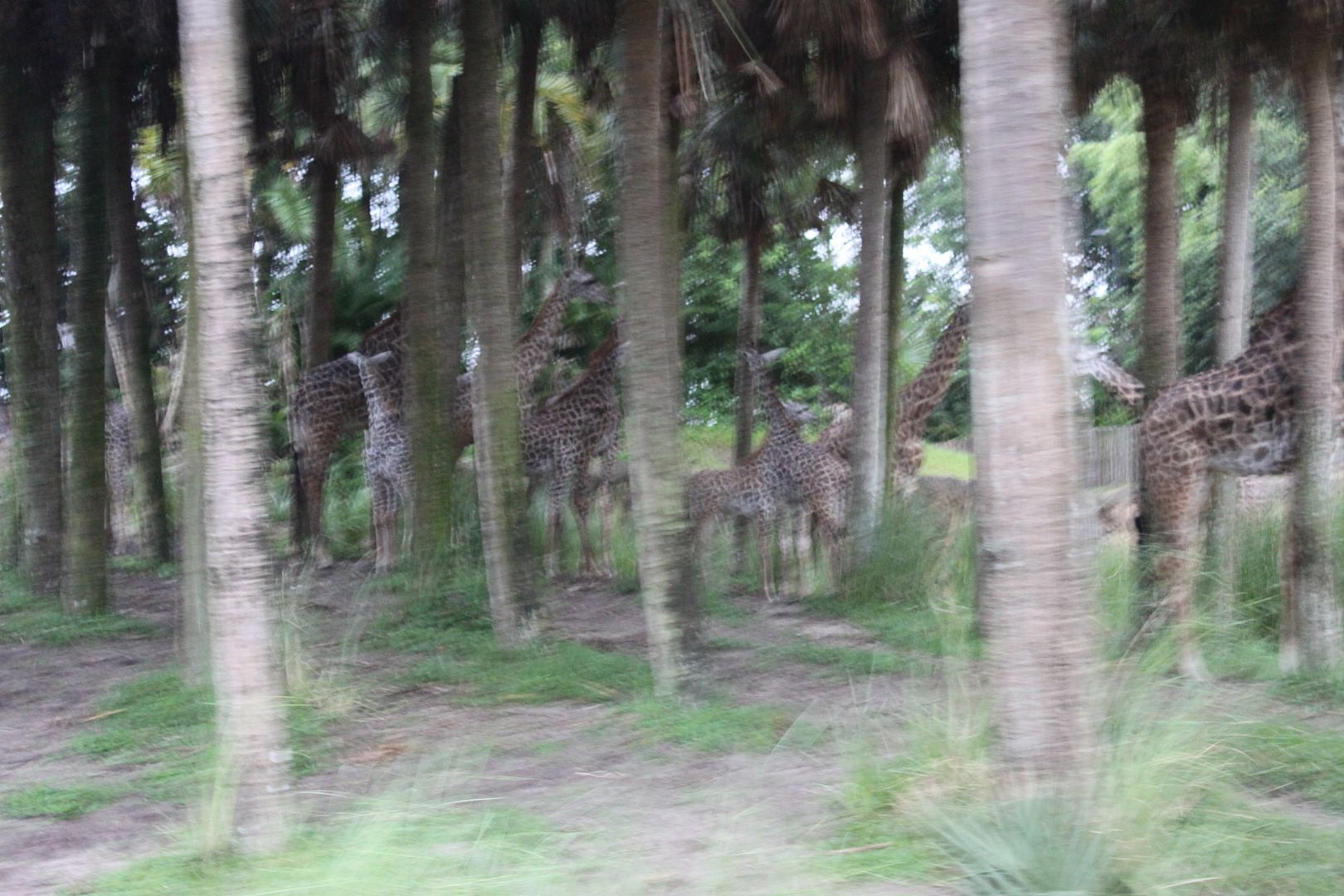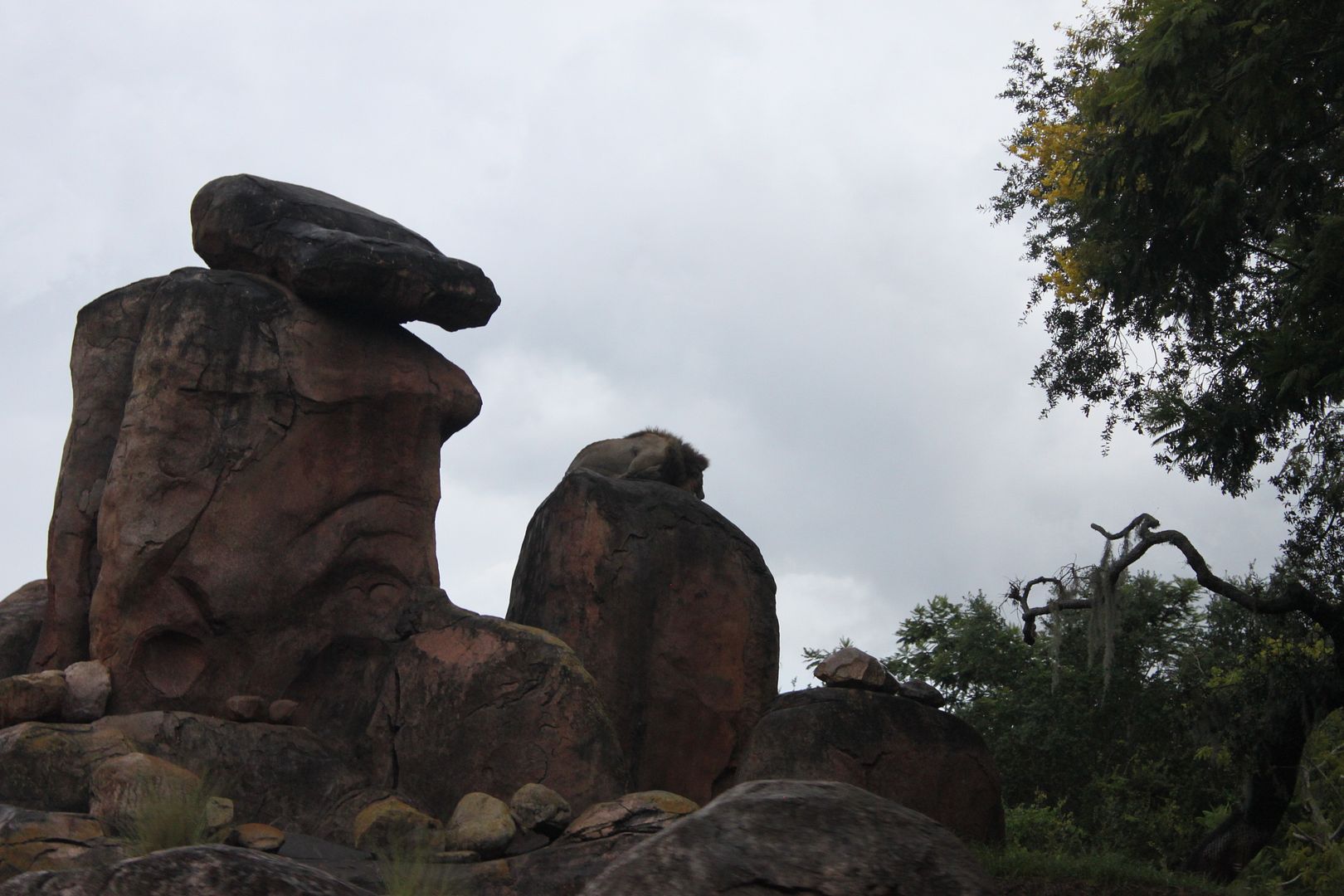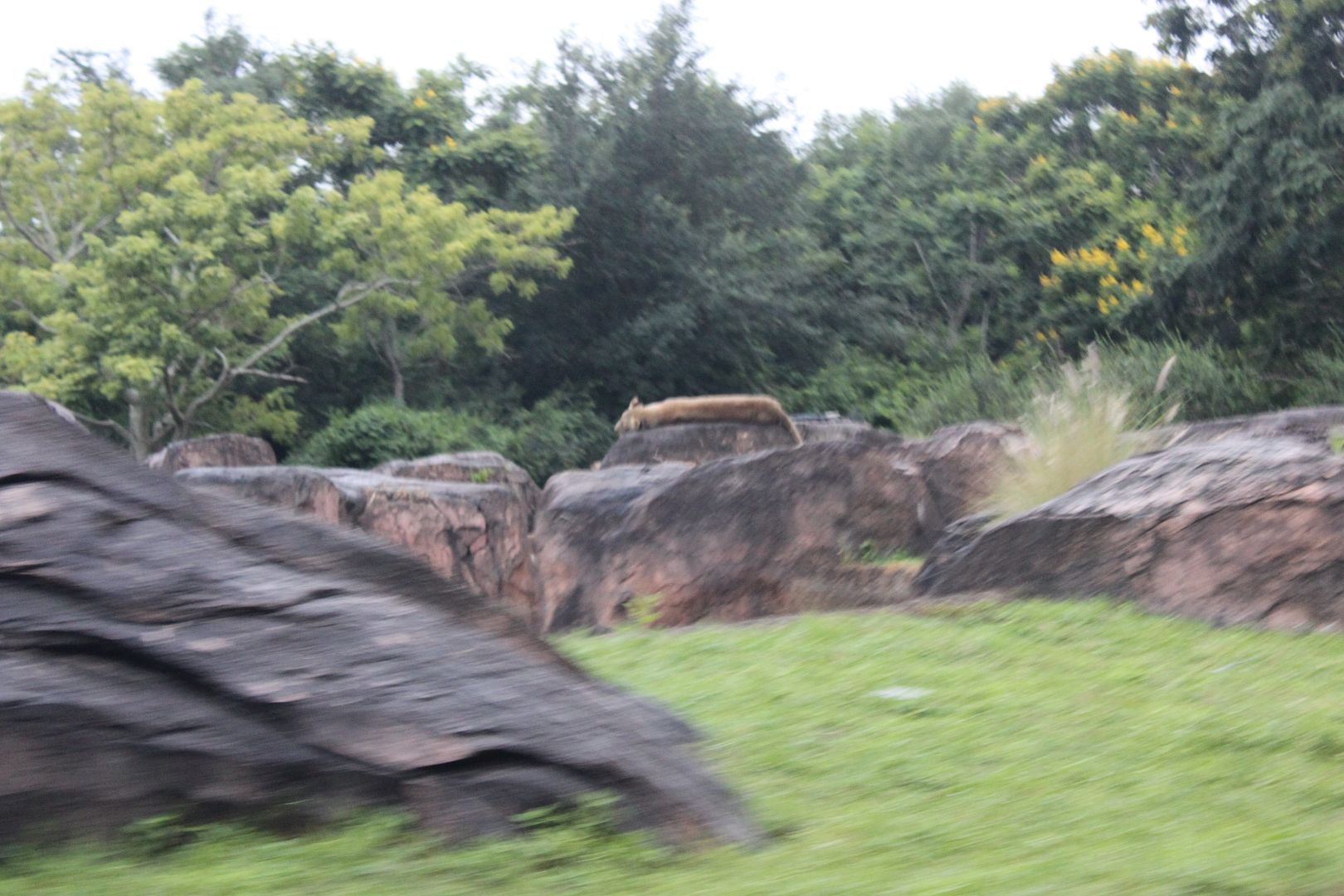 After the safari we kind of just wandered around enjoying the views.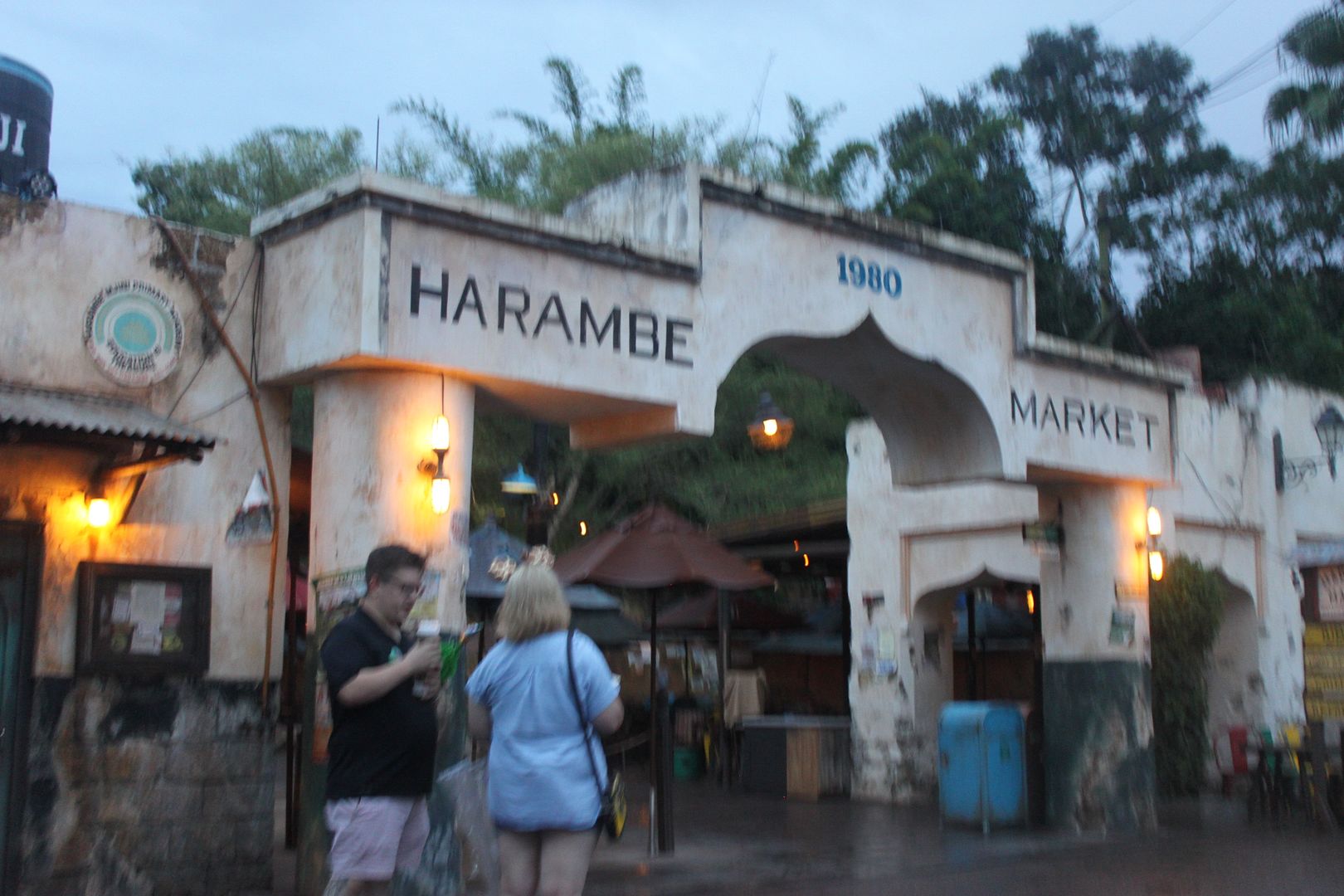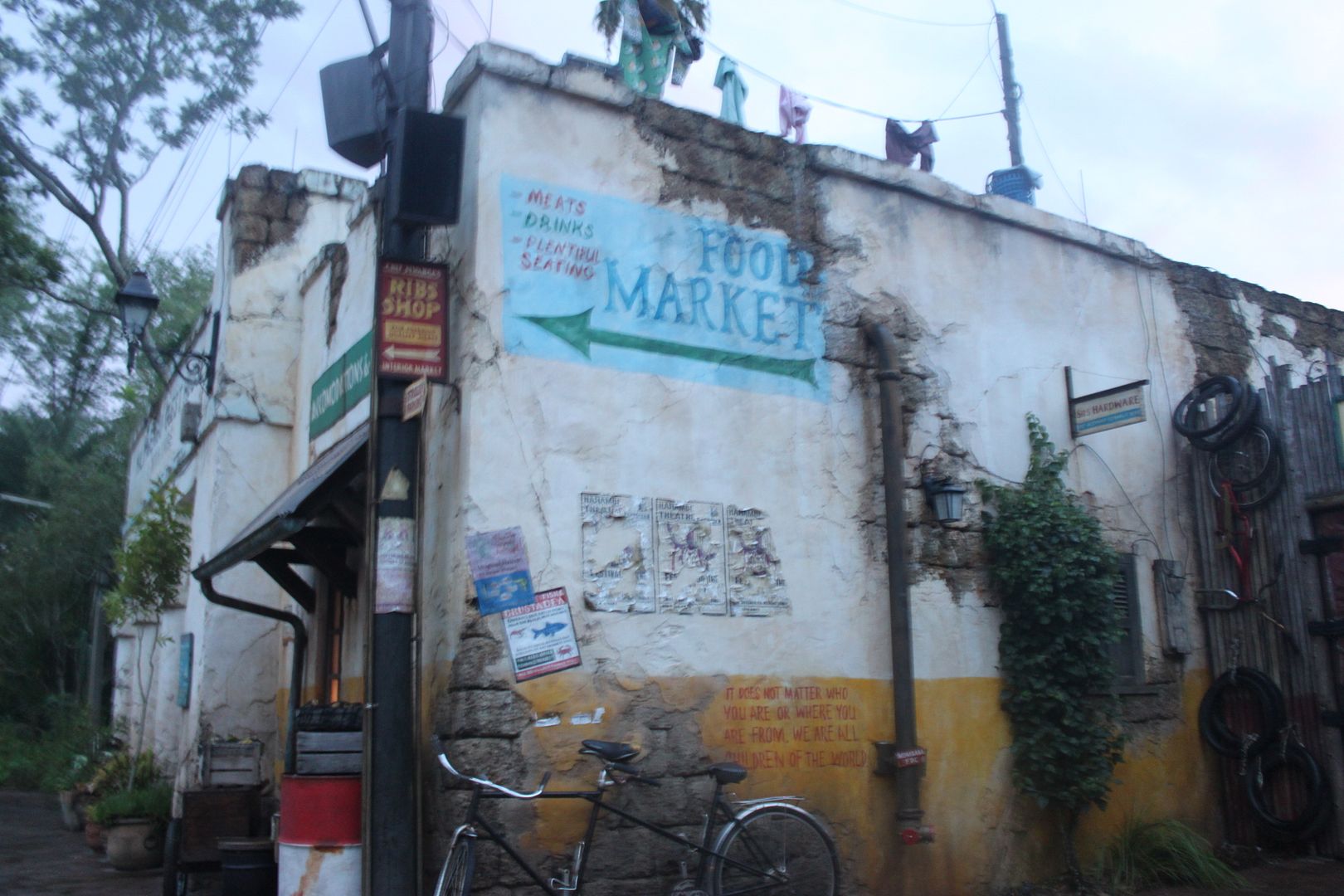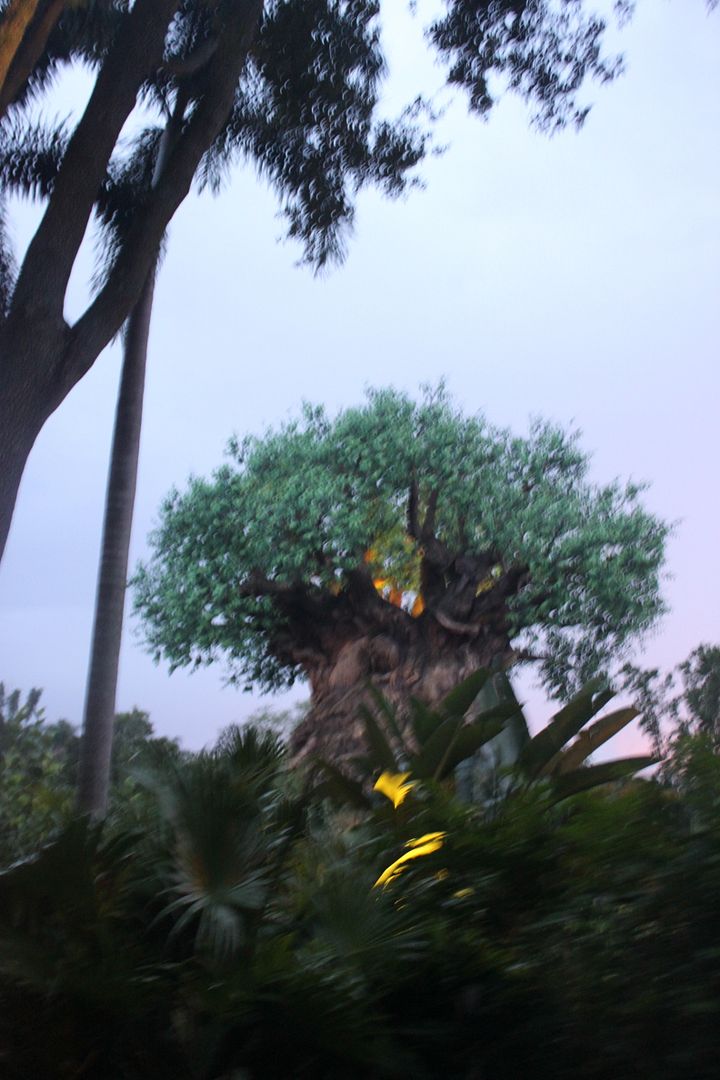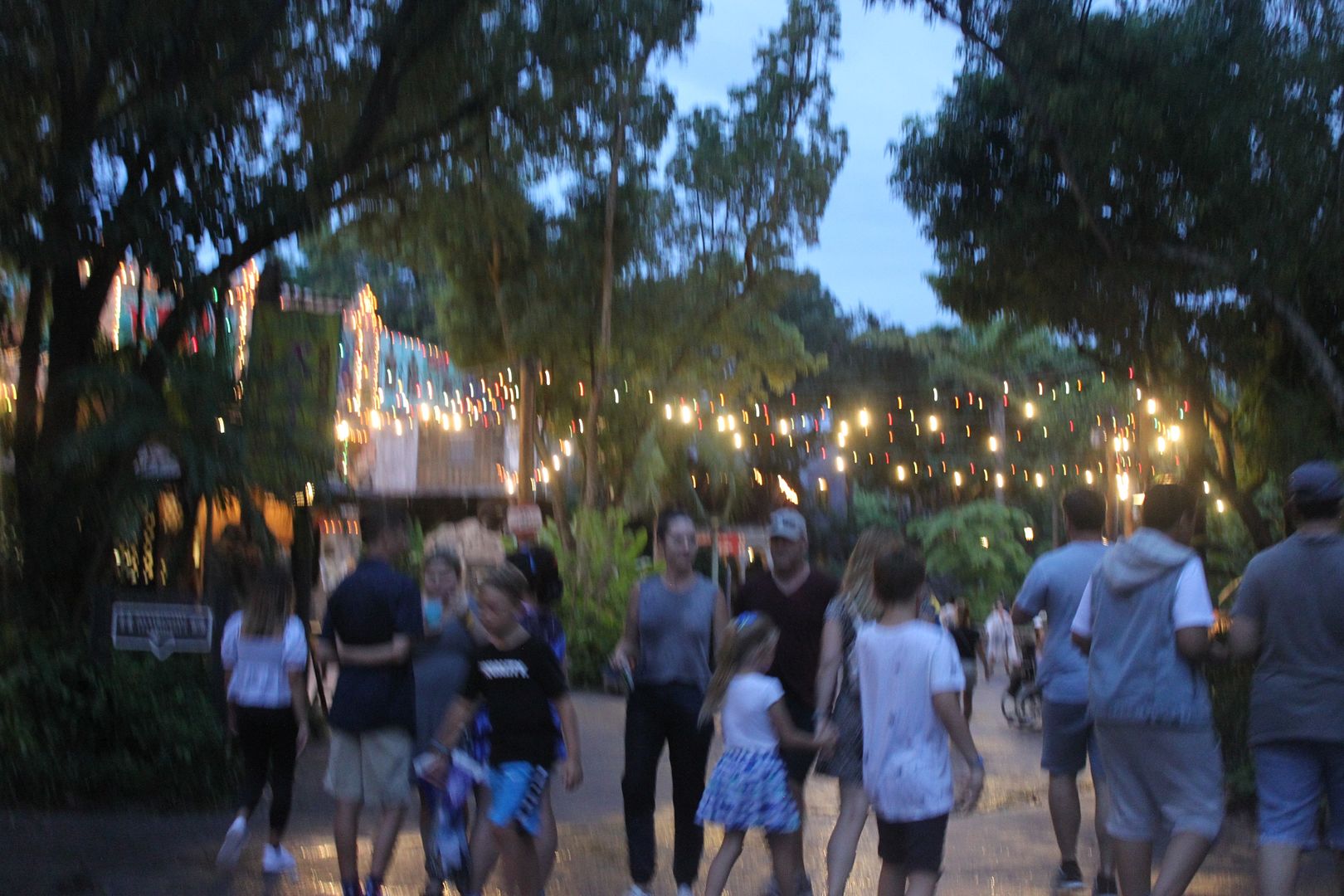 This whole area was really pretty lit up at night.

Soon we were approaching dinner time so we headed over there.